by Noella Noelophile®
Rain or shine, they'll be there–heralding the start of Summer 2017.
And literally hundreds of talented all-handmade artists and artisans hope you'll come see their creations, as our California summer gets off to an unofficial start.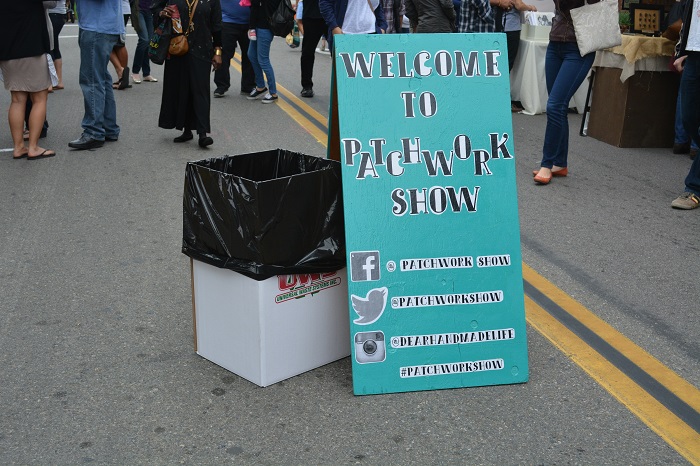 This weekend kicks off the first of three upcoming "Patchwork Show Modern Makers' Festivals" in Santa Ana.
Not only is this always a celebration, in the heart of Santa Ana's arts district–this particular show of the trio carries a special shine.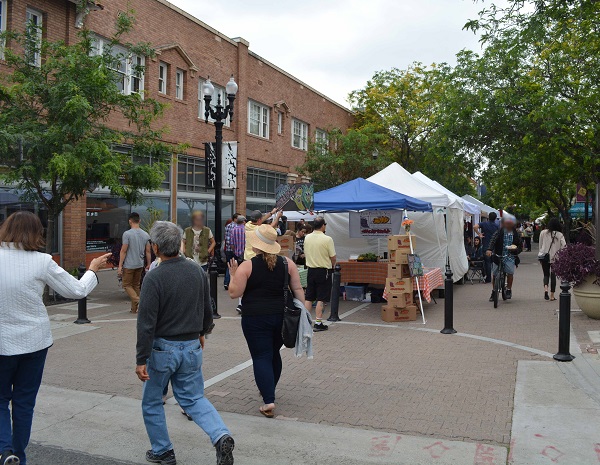 Maybe it's the fact that Santa Ana is Patchwork Show's "hometown".  Festival co-creators Nicole Stevenson and Delilah Snell first started the Patchwork Show in a Santa Ana parking lot in 2008.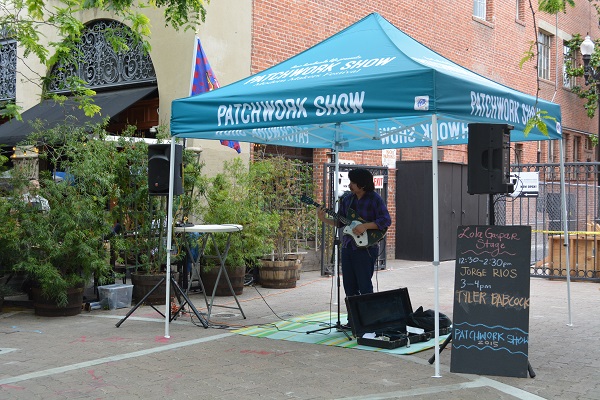 But there's always an extra sparkle of festivity with the performances on multiple stages, DIY workshops and artisan food vendors.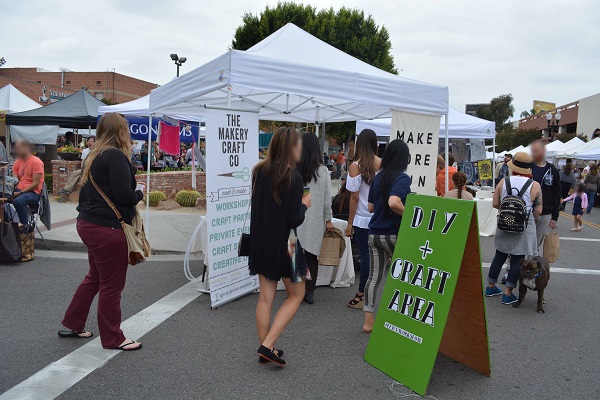 This year's map and schedule list a "craft truck" and two DIY areas.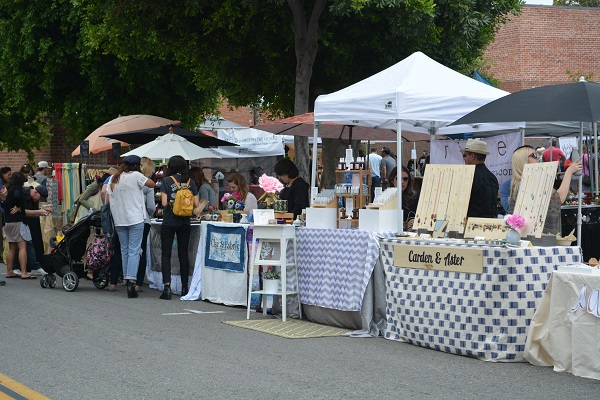 And of course, unique jewelry, needlework, woodworking, graphics and all sorts of other cool "finds" are a given.
Can't make it to Santa Ana this weekend?  Patchwork Show comes to Long Beach on June 11th–and to Oakland on June 24th.
Patchwork Show Modern Makers Festival's Spring show runs from 11 am to 5 pm, Sunday, May 28th, at 2nd and Sycamore Street in downtown Santa Ana. 
The Long Beach Spring 2017 Patchwork Show happens from 11 am to 5 pm at Marine Stadium, Sunday, June 11th, at Appian Way at Bayshore. 
Then, the Oakland Spring 2017 show runs from11 am to 5 pm, Sunday, June 24th, at Jack London Square, located at Broadway and Water Street. Admission to all Patchwork Show events is free. 
While we're on the subject of crafts festivals the Bay Area, now is a good time to mark your calendar for a Union Street tradition.  The forty-first annual Union Street Music Festival happens next weekend, June 3 and 4.
Huh? Music Festival?
Absolutely.
You and I may be most familiar with it as the " Union Street Festival", but according to their website, this is a new update–with a larger emphasis on music,  to keep the Festival fresh and evolving.
This largest of the Bay Area's outdoor festivals will feature bands in five different genres–including jazz, bluegrass and local–playing on  stages all throughout the festival area (Union Street from Gough to Fillmore).
Meanwhile, the event will still feature the art and craft vendors, community groups and food vendors, along with their beverage gardens, that have brought people back for more in San Francisco on an annual basis.
There will be a juried art section, with cash prizes, and I'm glad I don't have the judges' job!  I've loved the Union Street Festival since celebrating my twenty-fourth birthday there, about five minutes ago (ahem), and always come back with a new total favorite.  One recent one: a breathtaking photo of the Golden Gate bridge, captured at a pink dawn by a gifted local photographer.
And speaking of "breathtaking"–if you already love this poster, you'll get to see the actual painting at this year's Ojai Valley Lavender Festival!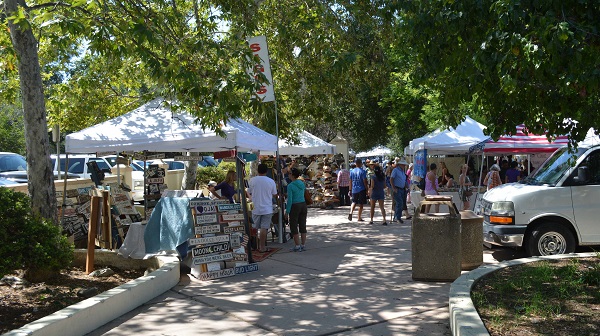 "Our very gifted artist is Kristina Grey, a local resident and member of the Ojai Studio Artists," emailed Ojai Valley Lavender Festival President Cindy Mullins.   Cindy says this painting will be featured in the Art Pavilion, the day of the Festival.
(And not to tempt you or anything–but most of the art in the pavilion is available for sale.)
"Very gifted" would also be an accurate description for the musicians, vendors and speakers who will be a part of this fourteenth annual Lavender Festival.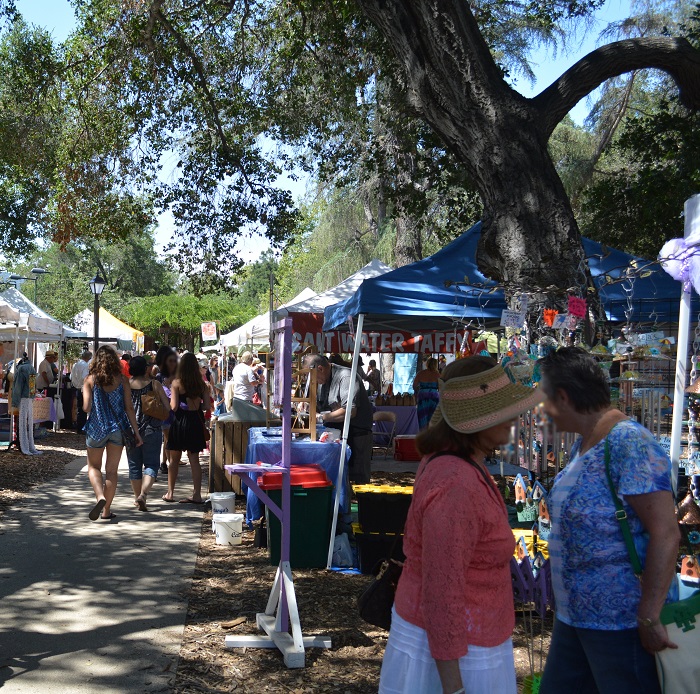 More than a hundred artists and artisans will be exhibiting their work…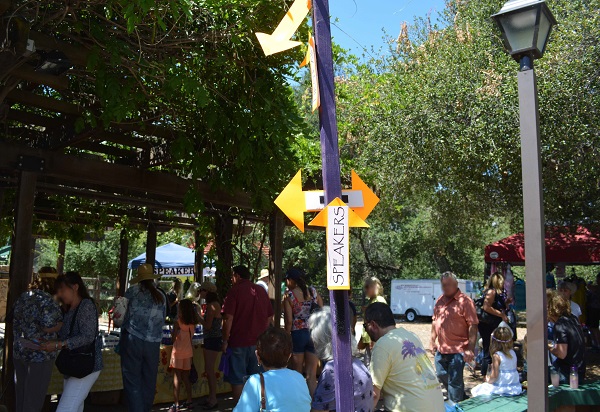 …and speakers on beekeeping, farming and cooking will be sharing their expertise.
I personally hope the Ojai Valley Raptor Center will be back this year.  Their kestrels, hawks and falcons were a definite fun highlight of the show.
And if you get hungry, there are lavender cupcakes, ice cream, cookies and all kinds of other delicacies made with lavender, at the Festival and in the local restaurants.  However, the popular "Lavender Cooking Class" at the Lavender Inn is currently sold out–with a wait list.  (If you love cooking, though, you might just like to ask about their other classes–they have a full culinary school!)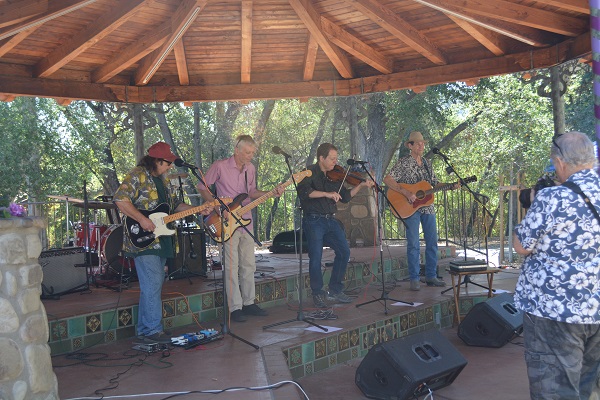 Looking at the entertainment schedule, we can personally recommend the Steel Cut Band, whom we heard performing a couple of years ago.
However, the Lyra Quartet may just become another new favorite.  They're an a cappella group who have been performing together since 2013–and they're the opening set for the Festival.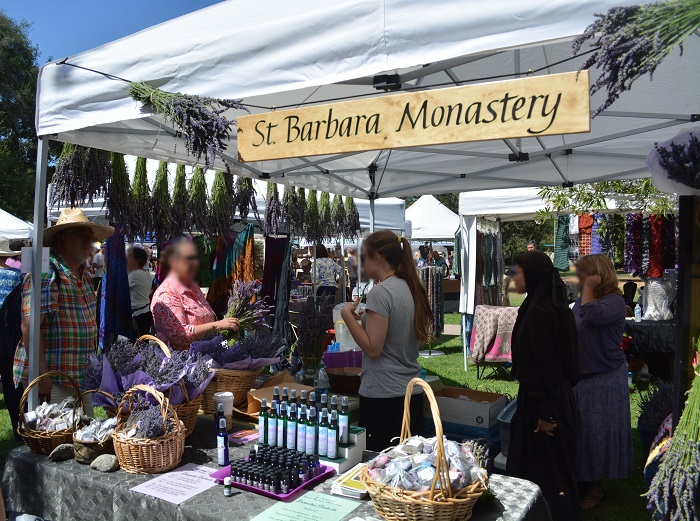 Two cautionary notes here–watch out for the bees!  With lavender everywhere, bees love it (who can blame them?).  Also, traffic does get heavy–you'll want to find parking early and be careful crossing the streets.  Cars can back up unexpectedly, midstream (as one did during our previous visit), so please be safe.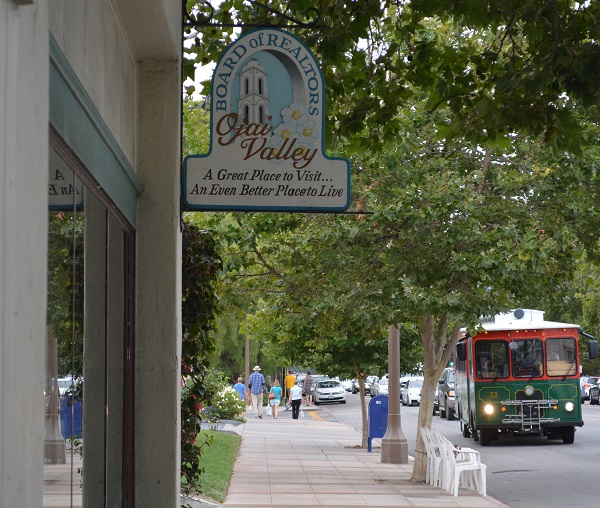 In addition to checking out the Ojai Valley Lavender Festival, I certainly recommend taking the trolley (across the street from Libbey Park) to see the town, if you can.  This travels in a circle around Ojai; it's a great ride.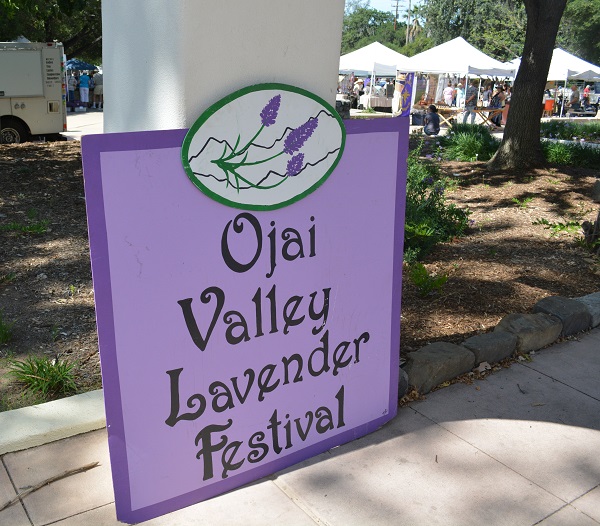 The fourteenth annual Ojai Valley Lavender Festival runs from 10 am to 5 pm on Saturday, June 24th, in Libbey Park, at South Signal Street near West Ojai Avenue.  Admission is free.