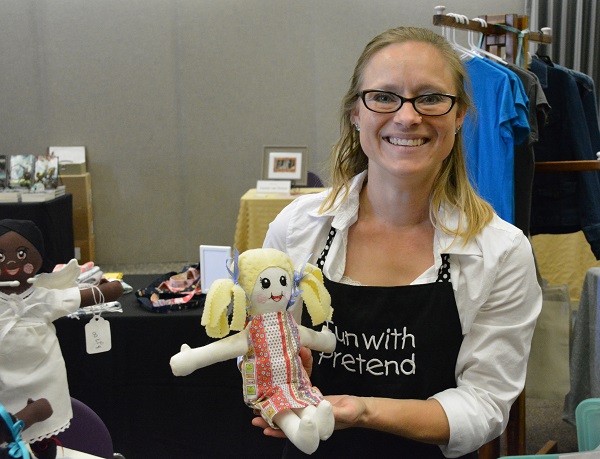 Award-winning fiber artist/entrepreneur Krystina Kyle, of Fun With Pretend, shared one of her all-time favorite Christmas memories during our 2016 interview..
It was midsummer when we spoke–and she still gave me chills.
Here is Krystina, with her story about a special Christmas.
If you'd like to meet Krystina–and see the incredible dolls she creates–you'll get that opportunity this weekend!  She'll be exhibiting her work at Torrance Craftsmen's Guild's "47th Annual Holiday Arts and Crafts Faire", this Saturday and Sunday, November 19th and 20th, at Torrance Cultural Arts Center, at Madrona and Torrance Boulevard.  Hours are 9 am to 4 pm, both days, and admission is free.