by Noella Noelophile®
It happened this past Thursday.
Strolling down a favorite Long Beach street, blocks from the beach, on an 80-plus-degree August day, I headed into a favorite card/novelty store.
And there it was, right where it could scare anyone back out of the store.  A display of Christmas cards.
"That wasn't my idea," said the saleswoman apologetically.  "We just put out the  Halloween stuff.  My manager wanted to do this."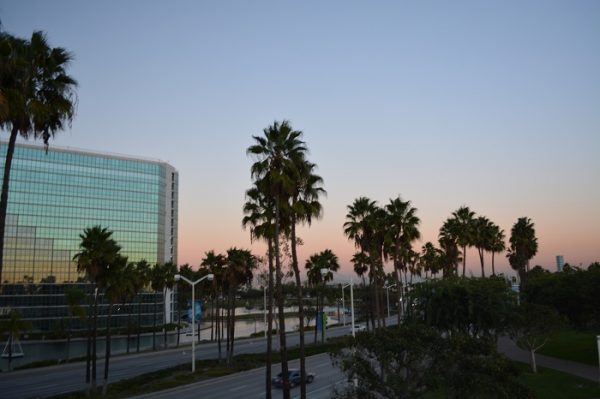 Guess I'll always be hopelessly old-fashioned.   I'm old enough to remember a time when we never saw so much as the tip of a reindeer antler before Thanksgiving.  (Of course, those were also the days of dime stores that sold little pocket mirrors you could buy, dust with silver glitter and paste on plastic deer to "drink" from a starlit pond, as a Christmas craft.  As well as the days of red and green wax trees and whipped-wax snowball candles–remember those?  AND of the four-foot lighted choirboy trios that adorned porches and lawns throughout December.)
But, okay.  While I refuse to buy Christmas cards while we're still talking about 'the dog days of summer", I may as well share some early resources with you.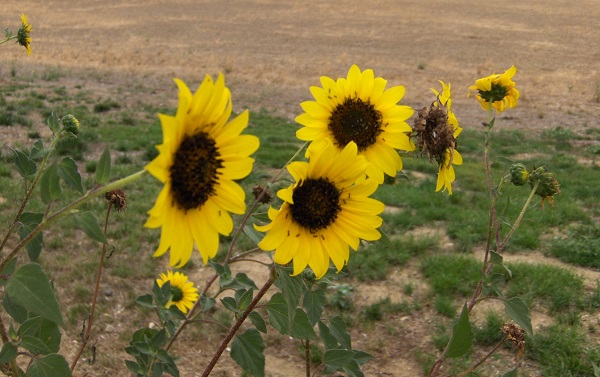 After all, now is the perfect time to plan ahead.
If you and your family would love to do something special in one of the weekends before Christmas, we are coming up on a deadline.
Nelson's Columbia Candy Kitchen, a five-generation family business, invites visitors to make candy canes with them, for free, from late November through the weekend before Christmas.   (Here's a link to an earlier interview with Janice Nelson, about their unique store.)
As you might imagine, though, just about everyone wants to do this!  For consideration, you need to send a postcard (or more than one) to them at the store.  The deadline is Labor Day, and they'll draw, at random, to determine who gets to be their guest for the Christmas 2016 season.  Here's the link for information.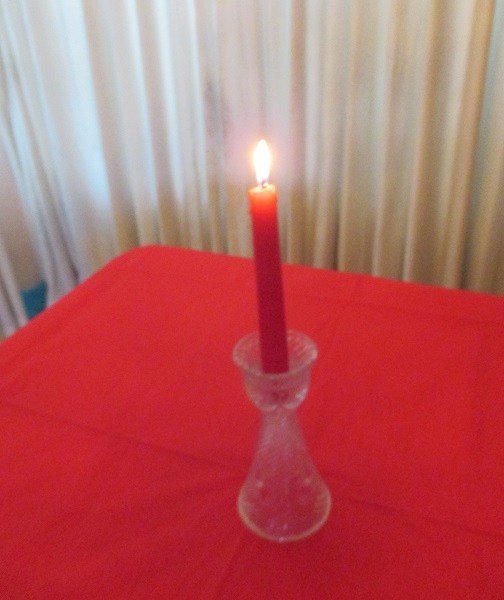 Now, if you, like me, fondly remember vintage Christmas ornaments–OR you love that look–you might just like to pay a visit to Whimzy.  This is a very cool craft supply/vintage treasure store, run by Dianne White.  Not only do they showcase work by local artists–they've also started teaching crafts classes.  And if my earlier comment about "whipped-wax candles" filled you with nostalgia, you may just find a few of those on hand.
(Dianne and her sister, Sheryl Simpson, are also the co-founders of Glitterfest, a very fun juried mixed-media art festival.  I love this one!  The next Glitterfest happens on October 15th.)
Now, would you like to get involved crafting something exciting for Christmas 2016–while you still have time to finish it?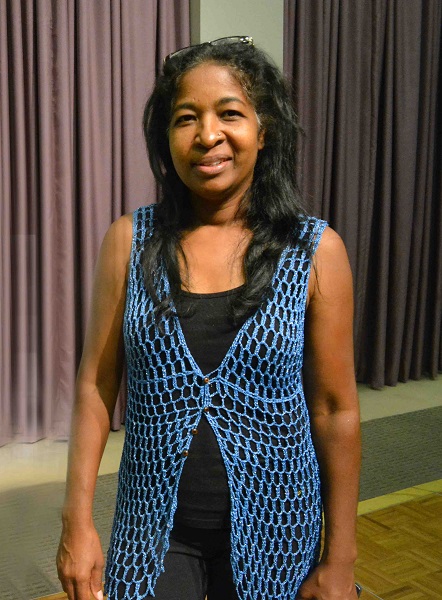 If you'd like to know more about needle arts, you couldn't possibly do better than to ask designer Paula Bennett, founder of nonprofit yes4arts.  She offers free knitting and crocheting classes, asking only that her students "pay it forward" by teaching others what they've learned.  (But she will accept donations of yarn or crochet hooks/knitting needles, if you have extras, as she continues her work instructing the next generation of fiber artists.)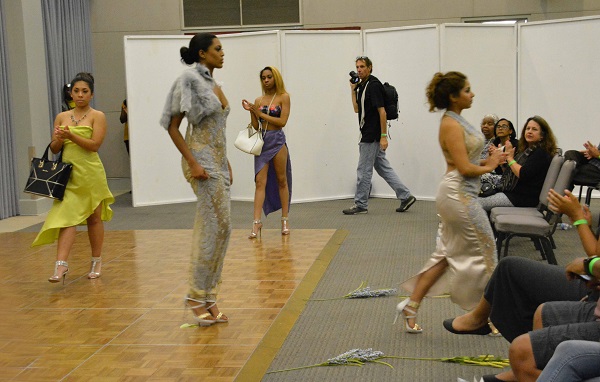 And be prepared–she's going to take any preconceived notion you may have had about needle arts, and turn it on its ear!  She designs slinky, sexy, and innovative clothing, using both knitting and crochet.  Above is of the pictures from this year's yes4arts Spring Fashion Show.
You might also like to mark your calendar, before you get busy this Christmas season.  Saturday, November 13th, will be the date of Paula's first "Winter Holiday Fair", in Torrance!  She's offering free classes, including Renaissance doll making for kids and intermediate design techniques for more advanced fiber artists!  There will also be vendors onsite, selling their handmade work, as well as great food.
OK.  While I'm still getting used to the idea of Christmas  in August, starting to think about Christmas now does have its advantages.  Mainly, being able to plan something special without the frantic, "Oh no!  It snuck up on me!" element.
But with that said–I hope that store will wait a little longer, next year, to put out the Christmas cards.  At least till the week after Labor Day.