by Noella Noelophile®
Community, meet artisans.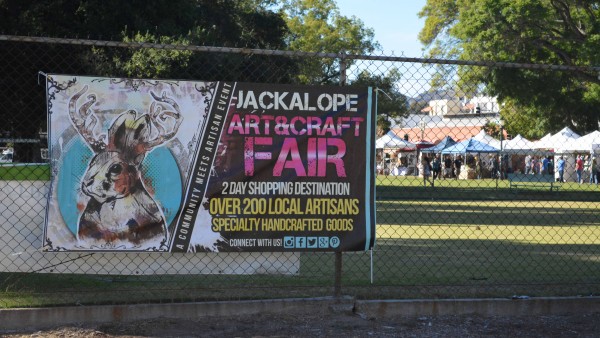 That, in a nutshell, is the whole idea behind the Jackalope Indie Artisan Fair, making its pre-Thanksgiving appearance this weekend in Pasadena's Central Park.
And you still have one more day to see the work of more than 150 curated local artists, and have fun being creative in your own right.
Jackalope's Indie Artisan Fair is a blend of colors, scents, tastes, and fantastic, innovative ideas.
But it's about so much more than buying cool things (although I never fail to leave with at least six bags!).
When you wander through Jackalope Arts, you're encouraged to take your time, chat with the artists and learn the stories behind what they're displaying.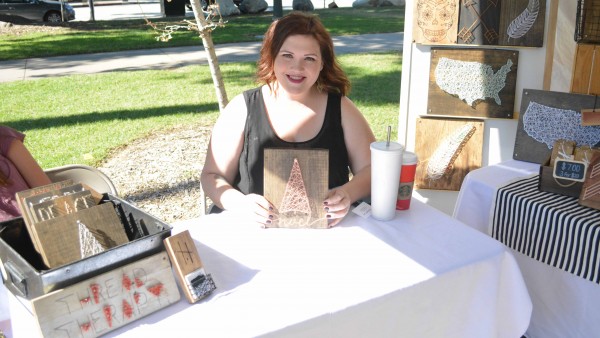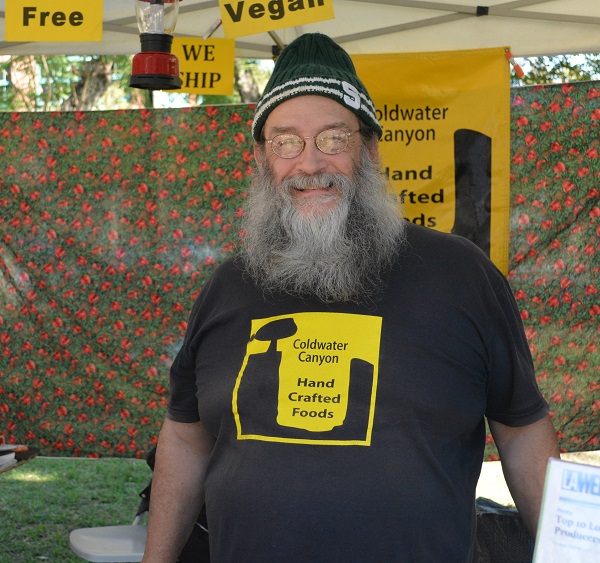 Personal favorites from past Pasadena exhibitors have included a sparkly Christmas "string art" snowflake decoration, cool antique-key earrings and to-die-for preserves from a family recipe.
Plus, visitors get to do hands-on work and explore their own artistic talents .
DIY workshop opportunities at this weekend's Jackalope Fair include free pinch-pot workshops with Cobalt and Clay,  canvas-painting workshops for $10 with Pinot's Palette Pasadena, and live fused-glass demonstrations with Bullseye Glass Resource Center.   Workshops are for all ages, and tend to be a lot of fun.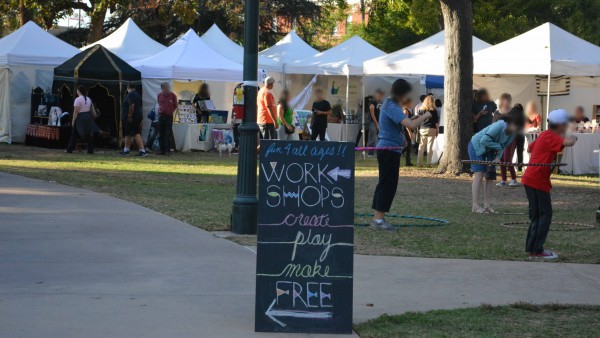 Jackalope Arts is a multi-city show, which founders Sara Diederich and Melissa Shipley started in 2015.  Their vision: an opportunity for locals to get to know the artists behind the creations, in multiple cities.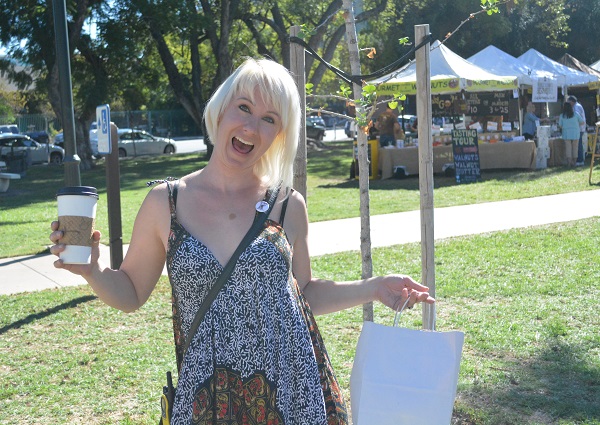 Jackalope Arts has hosted regular arts-centered events in the San Francisco, Denver, Phoenix and Los Angeles areas.   After Pasadena, they're headed for Denver, with a two-day show on Saturday and Sunday, December 9th and 10 in the downtown McNichols Building.
Meanwhile, if you can't get to Pasadena tomorrow, you may want to get out your calendar anyway.  Spring shows are in the planning stages, with Pasadena scheduled for April 28th and 29th, 2018, and Denver on May 19th and 20th.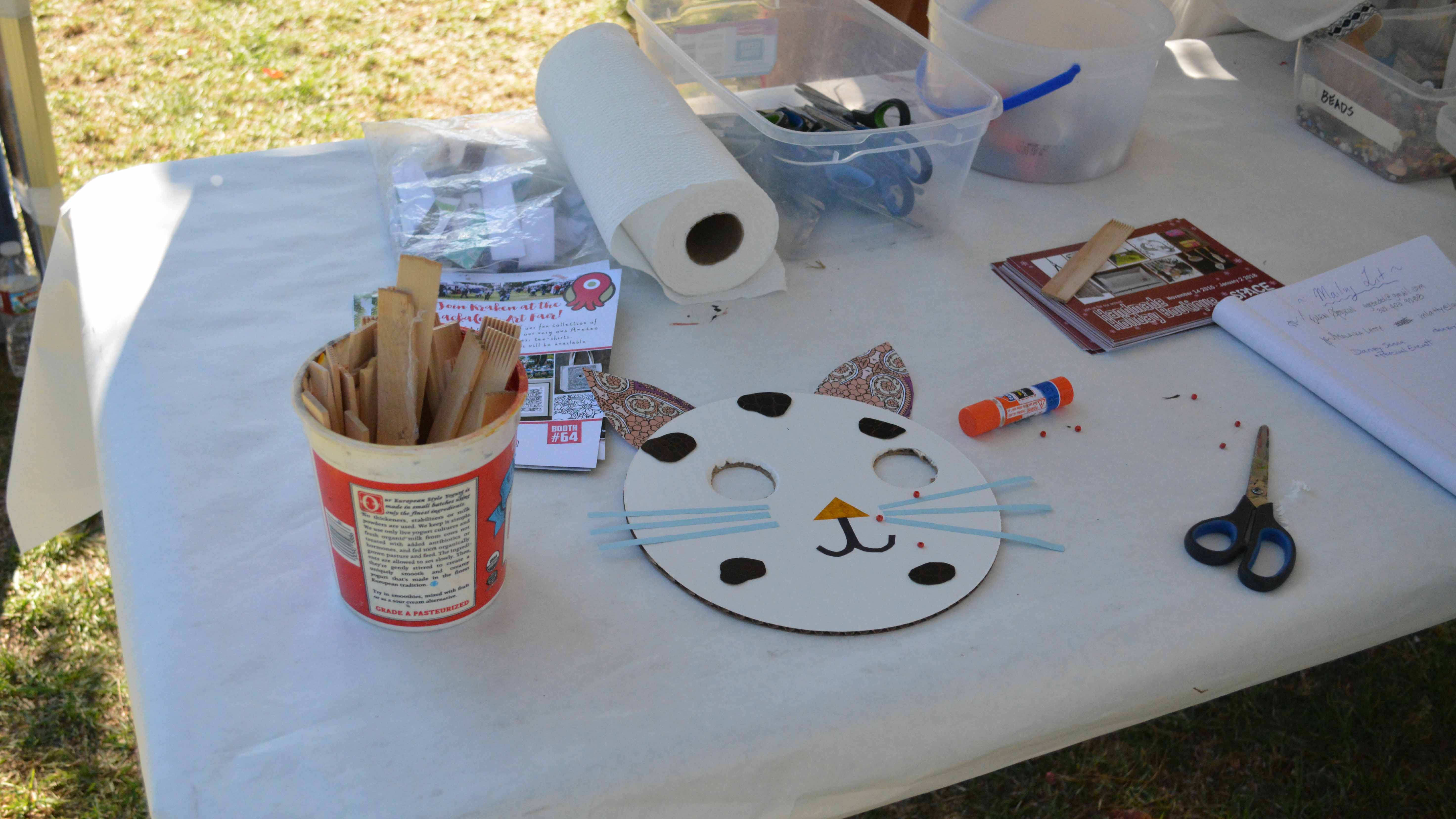 And if you're an artist who'd like to be considered for a future show, or for the opportunity to teach a workshop?
"Early-bird" applications are open now for the April show in Pasadena!  The deadline is January 2, 2018, and you can sign up for Jackalope's "Interested Vendor Newsletter" to find out when applications open for their Denver spring show.
Day 2 of Jackalope Indie Artisan Fair's winter show in Pasadena happens Sunday, November 18th from 10 am to 4 pm in Pasadena's Central Park, located at Delmar and Raymond.  Admission is free.