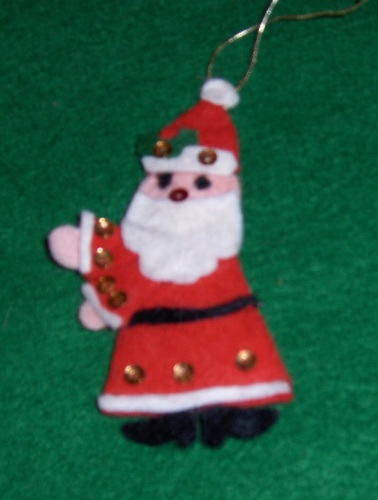 Okay–tomorrow is Thanksgiving!  And Black Friday is upon us…as is Small Business Saturday (my personal favorite) and a host of offerings for your Christmas gift-giving.
Now, we know Christmas has never been about sales and buying.  But part of the fun is thinking of someone you love, and then finding something–sometimes unexpectedly–that "says that person's name" to you.
With that in mind, let's talk about some of the ways to elicit the remark, "Wow, you're a great gift giver!"  (And, more importantly, how to make your recipients happy because you love them!  Simplistic and corny, maybe–but there it is.)
1.  Observe, observe, and listen, listen, listen.  You visit your cousin for a weekend, and  find out she's just taken up jewelry-making?  Your neighbors say they never get enough of their favorite candy or snack food?   Your co-worker loves sudoku?  (Assuming gift-giving is OK where you work, which is another consideration!)   Keep notes if you need to, and act accordingly.
2.  Please, please, please…NEVER give live animals as a total surprise gift!  Unless (a)     you are a parent or guardian who's completely ready to deal with the less-than-photo-     op moments, or (b) you have consulted the parents or guardians, who assure you that they are prepared for reality on a long-term basis.   Sure, you're charmed by that fluffy Persian kitten or perky beagle.  You don't have to clean up hairballs or take it for a walk in the rain, deal with chewed-up shoes, clawed furniture or a litter box.   Animal shelters often wind up with a flood of unwanted pets after December 26th.
3.   You don't have money for the gifts you want to give?  That's better than OK.  What can you give that person that costs absolutely nothing?  Can you take him or her for a walk to see a local free art exhibit…a sunset…free concert?  Can you compose a poem, or write down some of the reasons you love that person and give them to him or her?  Can you come over and help your recipient: move, do dishes, garden, clean, unpack, cook?  Do you know a special recipe you might want to make for that person?   A favorite saying that applies to something they love in their lives?  For example, a cat lover might really like a quote like, "To err is human, to purr is feline," by Robert Byrne.
Happy gift giving!  And most importantly–HAVE FUN, in this beautiful season, as you remind the special people in your life..that they are the special people in your life.