by Noella Noelophile®
"It's hard to say goodbye."
"To what?"
"To the tree!"
This was a conversation I overheard on a bus, on New Year's Day.  The speakers, lighthearted as they were, put into words, very concisely, exactly how the end of Christmas feels.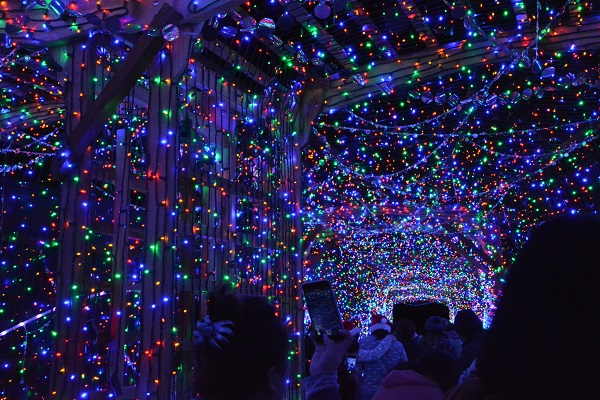 We've had weeks of magic, lights, music and general goodwill.  The air itself has seemed silvery, people were smiling and special events were happening.
How, then, as we travel forward into 2018, do we take some of that magic with us?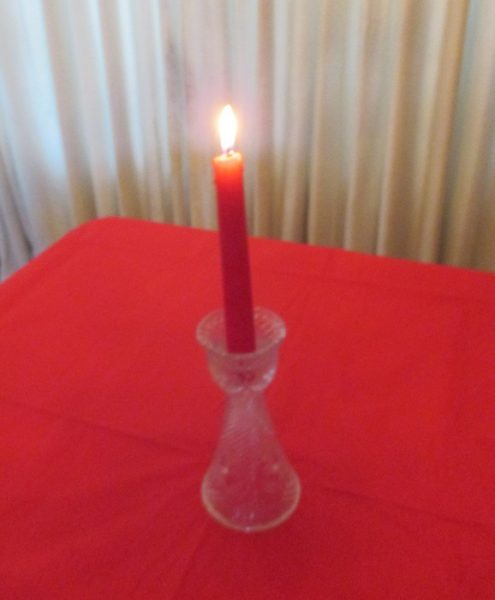 Tonight, Twelfth Night, is the official "end " of Christmas 2017.  We'll be turning off our Christmas lights (not without a sense of, "Awww, do we have to?") and heading into the New Year and our regular routines.
But, as we "say goodbye to the tree", we're going to keep in mind some of the people who "honor Christmas in their hearts, and keep it all the year", as Scrooge famously says.  And these are some folks with events for whom we're marking our 2018 calendar.
A Dickensian favorite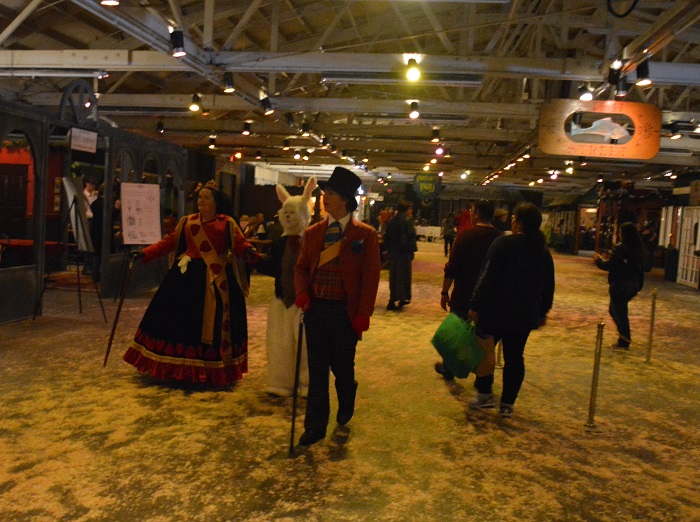 At the top of that list?   The Great Dickens Christmas Fair, in the Bay Area.
Christmas season 2017 marked their 35th year of taking guests "back in time" to an interactive Victorian Christmas.   And if you'd like to be a part of their celebration for Christmas season 2018 (they generally open just after Thanksgiving and run for the weekends leading up to Christmas), now might be the time to start planning.
While you don't have to attend the Dickens Fair in period costume, a lot of attendees like to.  "Admired, but never required" is what the Dickens Fair says on their website–on which they offer costume guidelines, as well as a guide to both the writings of Charles Dickens and some movies and videos that will get you steeped in Dickens' world before the Fair opens.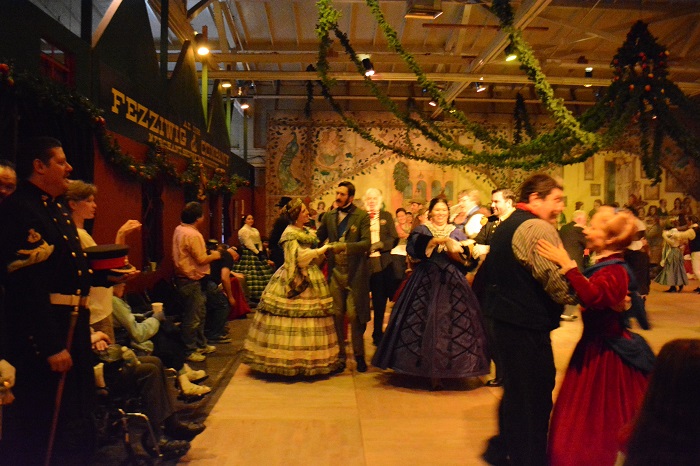 In addition, if you'd like to volunteer for this year's Dickens Fair, here's their link for information.  They'll be starting theatrical workshops in late October.
A parade in the works–and much more
Now, in Southern California we have quite a few "Christmas keepers", as well.
One of the first names that comes to mind is the Seal Beach Lions Club.
They organize the annual Seal Beach Christmas Parade, and are, in all probability, in the planning stages right now, for their 2018 edition.  Their 2017 one was a fantastic family experience, with veterans, a drum corps, miniature horses and (most importantly) lots of community spirit.
In 2014, I had the pleasure of interviewing then-Christmas Parade vice chair and public relations coordinator Seth Eaker.  (According to the Lions Club's website, Seth is now the 2017-2018 Club President.)  And in the course of our conversation, he mentioned that planning for the following year's Seal Beach Christmas Parade happened the Monday following the parade that had just finished!
Seth also said three all-volunteer executive committees work throughout the year, planning the Seal Beach Christmas Parade.
In addition, the Seal Beach Lions Club hosts their annual Fish Fry in July, and their annual "Arts and Crafts Faire" in September.  If you're local and would like to support them, they'd like to hear from you.
Inspiring Long Beach
Of course, no post on "Christmas Keepers" is complete without a mention of Justin Rudd.As a community activist and "Chief Inspiration Officer" who has been making Long Beach a better, more giving community since 1993, Justin's work honors Christmas all year long.
He and his nonprofit "Community Action Team" sponsor more than 60 yearly community  events:
30-minute beach cleanups, the "Red High Heels Walk for Heart Health", the "Bulldog Beauty Contest" and "Haute Dogs Howl' oWeen Parade" are just a few of the ways Justin, and C.A.T., bring the community together for fun, giving and celebration.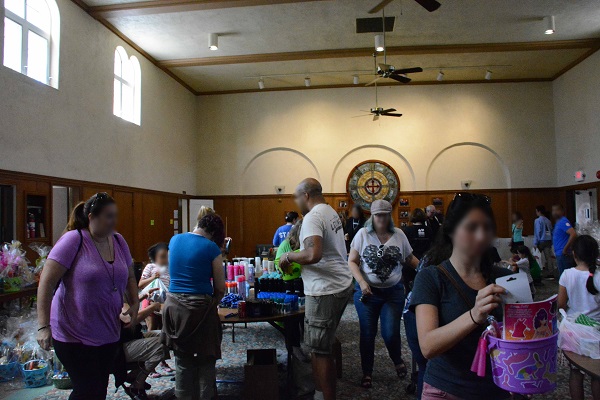 Besides his "Operation Santa Paws" and "Christmas Cookie Contest", a personal favorite is "Operation Easter Basket", in which volunteers come together to donate and assemble literally thousands of Easter baskets for underprivileged youth, ages newborn to sixteen years.
Checking dates, Easter 2018 falls on April 1.  So by early March, if you're in Long Beach and have the time, perhaps you might like to get friends together to assemble and donate five baskets.  Alternately, volunteers always gather on Holy Thursday and Good Friday to help organize and assemble donated items into the baskets, and to help carry them to trucks sent by local nonprofits, which will distribute them on Easter Sunday.
Two "Christmas keepers" and their new magical space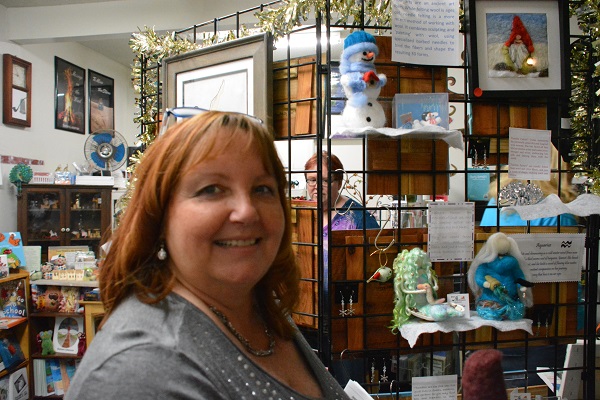 In conclusion, it's my pleasure to mention two favorite creative "artrepreneurs:" who have always been Christmas keepers.
However, for Barb and Ellie Lieberman, 2017 marked the opening of something special.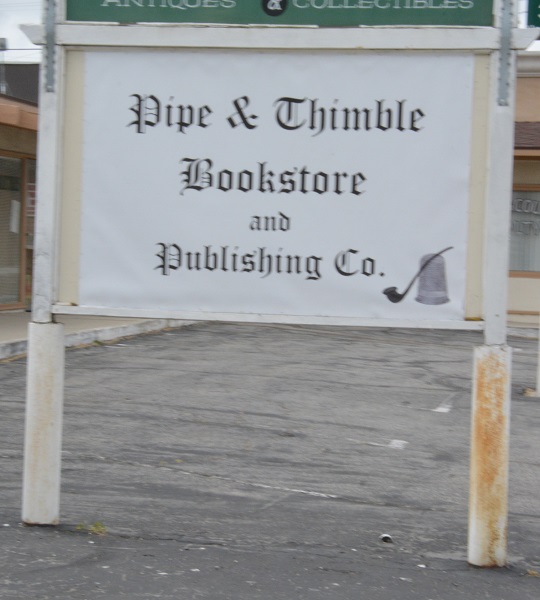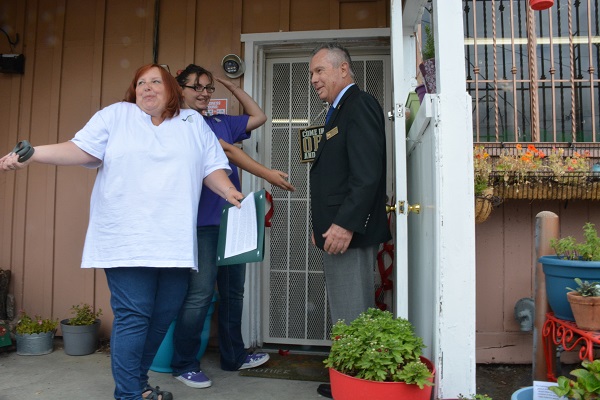 .As of May, 2017, Barb and Ellie are the owners of Pipe & Thimble Bookstore and Publishing Company, located in the city of Lomita.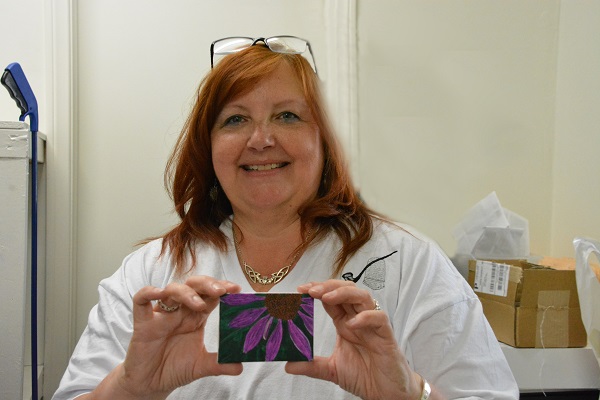 Barb and Ellie are both published authors with numerous titles between them, as well as being contributors to a number of anthologies.  They are also gifted artisans, creating a wide range of work including miniatures, needle art and some enchanting small paintings.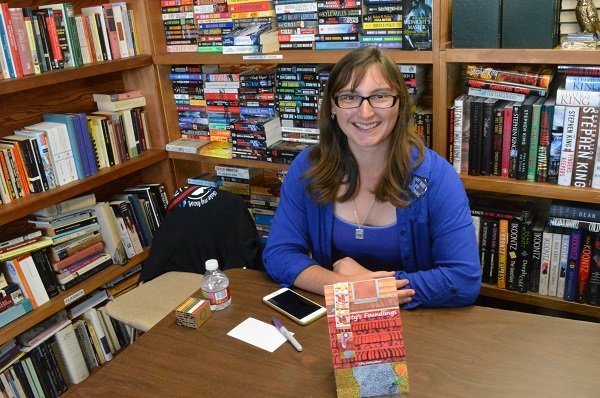 Best of all, their bookstore and publishing company is run on the principle of treating authors and artisans right.  While they currently have more author submissions than they can publish, when Barb and Ellie accept an author for publication, they arrange book signings and promotional events, as well as giving him or her prominent shelf space in Pipe & Thimble.
Another great thing about Pipe & Thimble?  Their events.
They've been open just over six months–and they've been hosting a full schedule of special fun things.  "Board Game Nights", crafts, workshops, concerts, and open-mic nights have all been on their schedule.  And so has a partnership with Reading Is Fundamental, to unlock the magic for the next generation of readers.
If you're in Southern California, you might like to stop by and see what they're about–but be warned, you won't come away empty-handed.  I haven't managed to yet, and probably won't, in the near future.
Pipe & Thimble Publishing and Bookstore is located at 24830 Narbonne Avenue, at 250th Street, in the City of Lomita.  Their hours are 11 am to 6 pm.
And–that's it, as we wrap up Christmas season 2017!  With one final "Merry Christmas", I wish you a lingering glow from the festivities.  May you carry that joy in your heart all through the year.