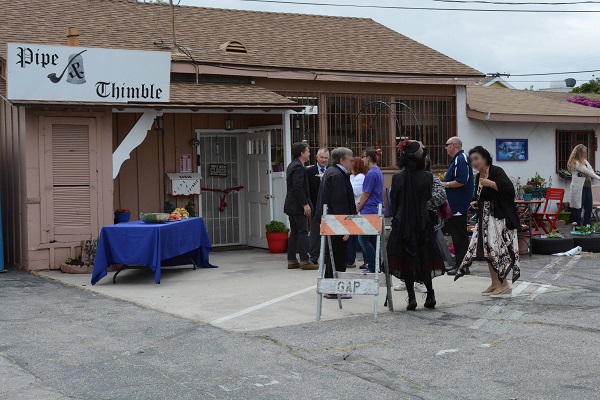 "What time is it?" asked author, artist and soon-to-be-bookstore-owner Barbara Lieberman.
Pacific Daylight Time was 10:38 a.m., Saturday, May 6th.
And Lomita's brand-new, all-independent-author bookstore, Pipe and Thimble, was twenty-two minutes away from its Grand Opening.
On hand was Lomita Mayor Pro-Tem Michael G. Savidan, to officiate at the ribbon-cutting.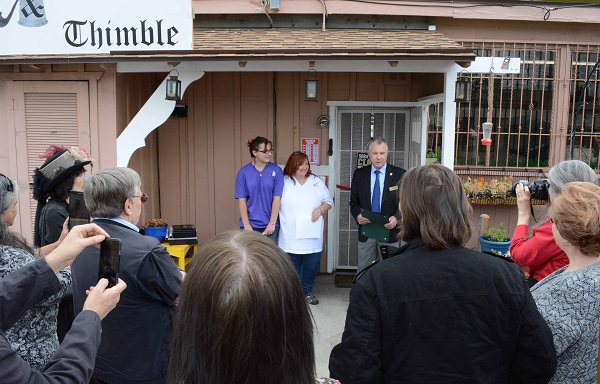 A few authors and a number of enthusiastic readers stood waiting.
Standing before the door were Barb and Ellie Lieberman, the talented mother-daughter duo who were just about to become active bookstore proprietors.  Both Barb and Ellie are published indie authors (between them, they've either published, or contributed to, seventeen books–so far) who created Pipe and Thimble on the principle of treating authors, and artists, with respect and kindness.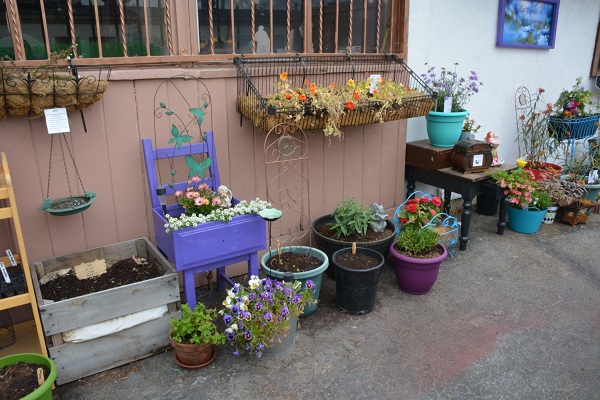 It's also based on the idea that reading is magical.  And that magic was in full force on Saturday.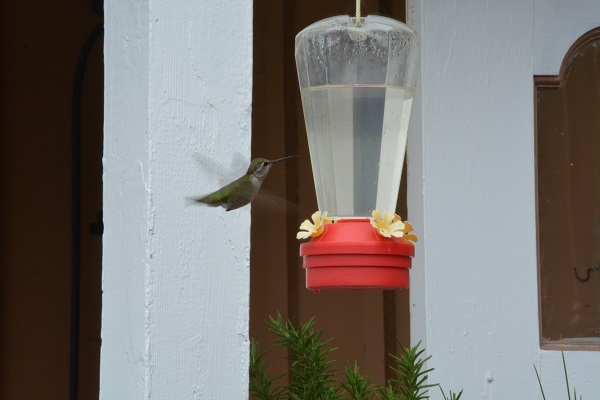 Even this hummingbird, who showed up for breakfast just prior to the ribbon-cutting, appeared to sense it.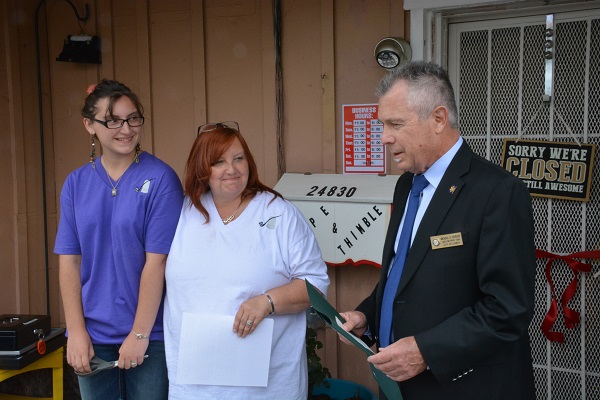 In his opening remarks, the Mayor Pro-Tem (who'd casually introduced himself as "Mike")  referenced Lomita's recent blossoming, with the opening of a number of small businesses.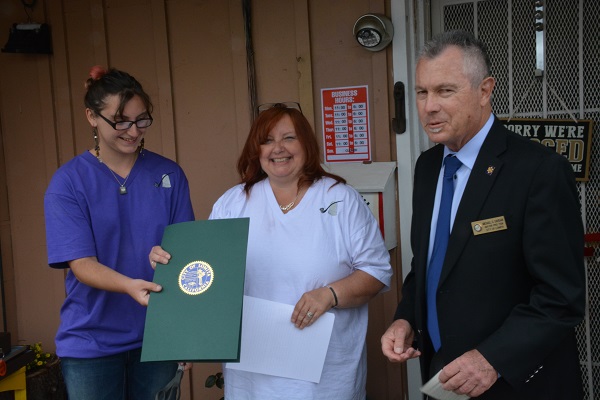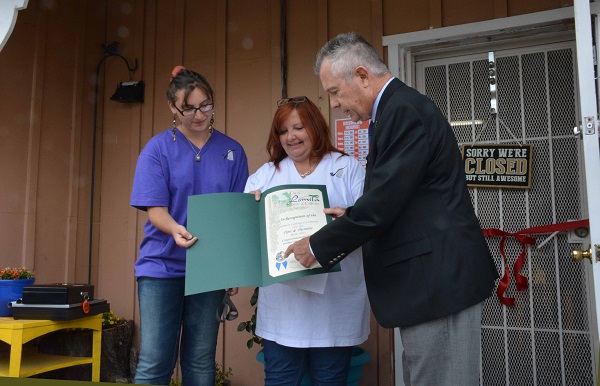 Mike presented Barb and Ellie with a welcoming certificate, from the City of Lomita, congratulating them on their new bookstore.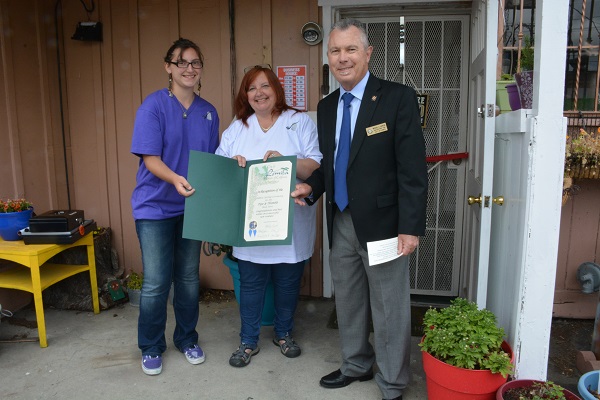 In a brief speech, Barb thanked the gathered group who had supported both her and Ellie in making their dream a reality.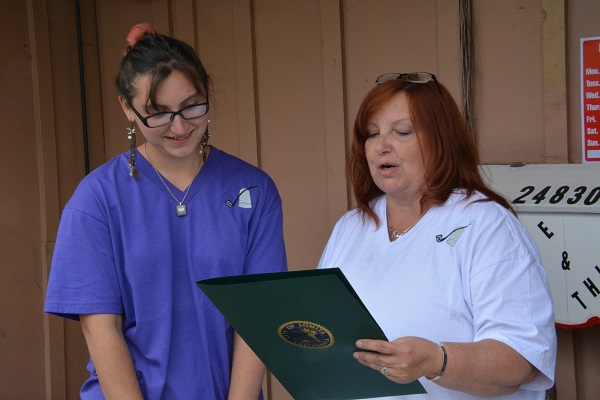 "I feel like the Velveteen Rabbit," she said, referencing the beloved children's classic in which love brings the title character's dream into existence.
Then, Ellie handed Mike the scissors…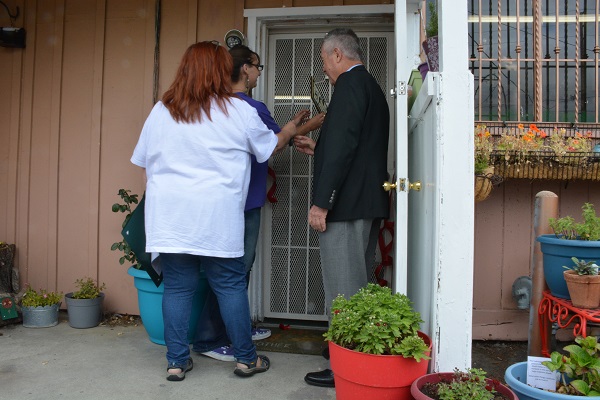 SNIP.   And applause!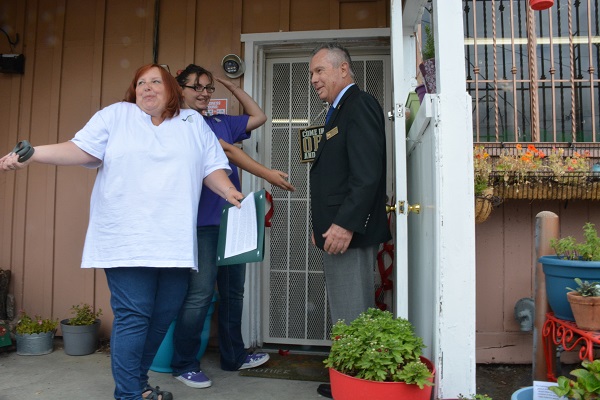 "Come on in!" Barb invited.
Music, catered refreshments, hugs, congratulations and lots of visitors finding handcrafted treasures and their next great read, were the next items on the agenda.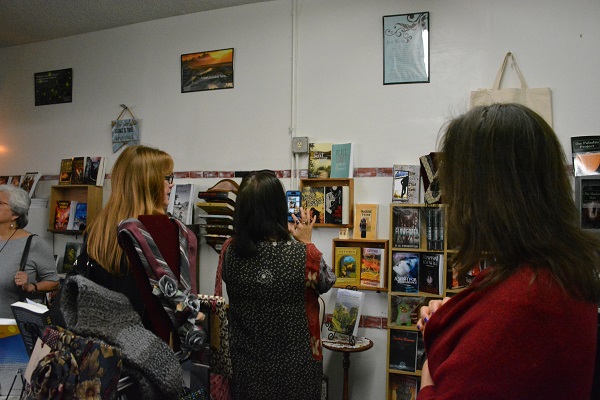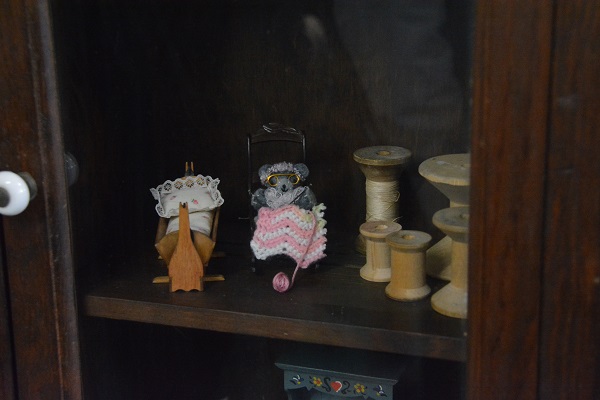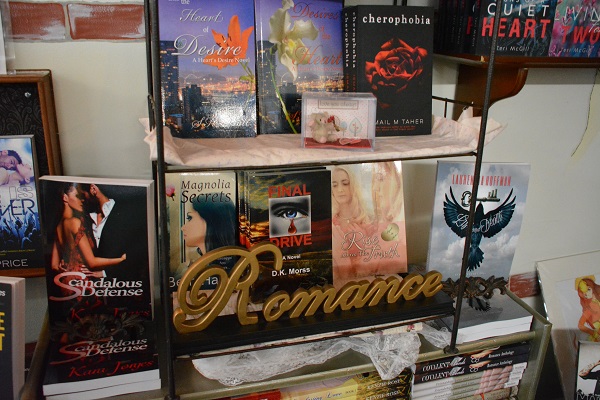 And today, things are likely to be even better.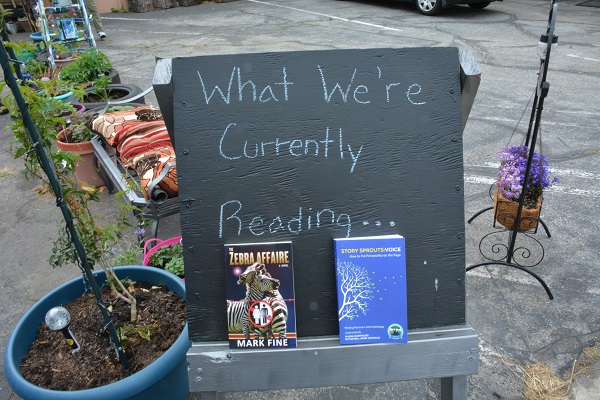 This morning, starting at 11:00, Pipe and Thimble Publishing and Bookstore celebrates its one-week anniversary with its first book signing and reading!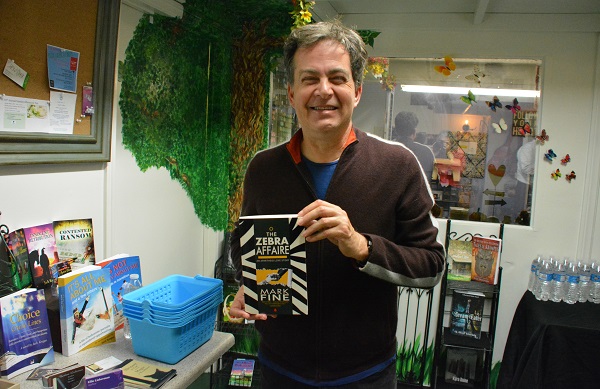 Featured authors Mark Fine and Jack Kregas will be onsite until 2 pm.  Mark's The Zebra Affaire made Pipe and Thimble's top-ten bestseller list during the Grand Opening.  (And while I'm not that far into it yet, it's already fantastic–and is enough to make any reader realize just how much we take for granted, when reading about the circumstances of the poorest of the poor in South Africa during apartheid.)
Haven't yet had the opportunity to pick up Jack Kregas' Mystical Glasses, but I'm hoping to rectify that problem in very short order.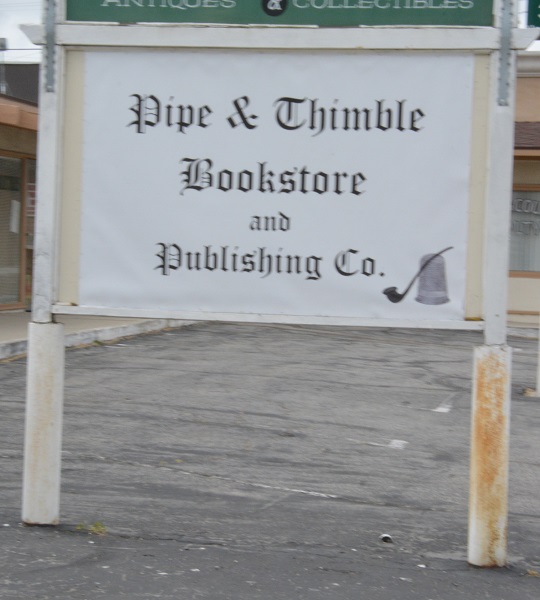 The magic continues…
Pipe and Thimble Bookstore and Publishing, "the small press with a big heart", hosts its first book signing and reading by authors Mark Fine and Jack Kregas today, from 11 am to 2 pm.  Pipe and Thimble is located at24830 Narbonne Avenue, near 250th Street, in Lomiita.