by Noella Noelophile®
The quilt is unbelievable.
Textures and colors seem to blend like a watercolor.  Tiny, perfect stitches, obviously representing years of the maker's life spent creating it, depict a curled-up cat.
I've never wanted to touch an Orange County Fair exhibit more in my life.
Of course, touching the needlework displays in Home Arts is a no-no.  But I can certainly recommend you see it–along with all the other exhibits and fun stuff at the 2017 Orange County Fair.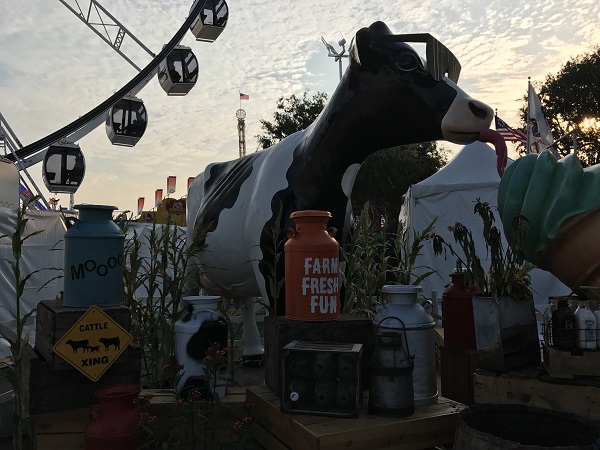 The Fair, which opened on July 14th, runs Wednesdays through Sundays from now through Sunday, August  13th.  Fair hours are noon to midnight Wednesday through Friday, and 11 am to midnight, Saturday and Sunday.
The OC Fair's Home Arts exhibit is (surprise, surprise) a must-see for me.  Even with all the talent people have, this year's cat quilt took my breath away.   The dollhouses are a favorite, especially a Victorian one with its own brick walkway.   I also loved the knitted shawls, especially one beautiful one created with gold beads.
The themed tables are fun in Home Arts, as well.  Look for the metallic tables and crystal themes, especially.  There's a "steampunk" one that's pure fun.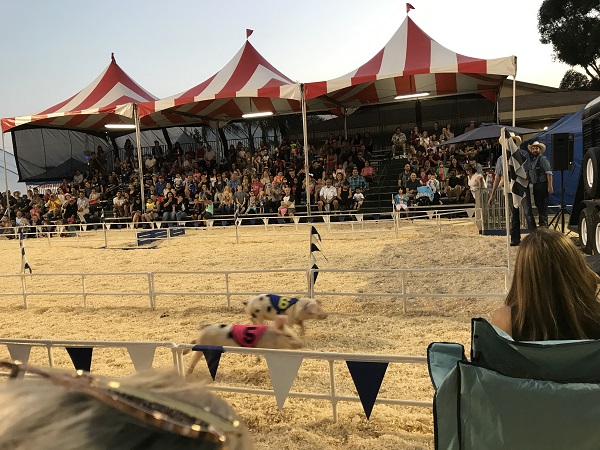 In the livestock area, these little guys had a good time on their All-Alaskan Racing Pigs racetrack.   (And didn't show much sportsmanship.  One winner squealed and nosed his teammate aside to get to the treats, and generally acted like a–well, a pig.)
And we're hopeful to get more time to see the Fine Arts area and Hangar concerts this weekend.
We're also hoping that if you go to the Fair this weekend, at least one of the sows in Centennial Farm will have had her litter by now.  The baby pigs hadn't arrived yet when we were there, and we don't see any photos of them yet on the Fair's Facebook page.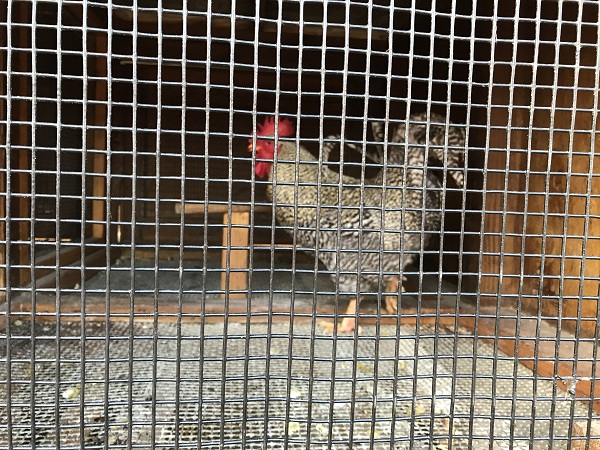 And,, perhaps this fellow will even deign to crow if you visit.  He offered a few minor vocalizations when we walked by–but didn't seem to think a full performance was warranted.
The 2017 Orange County Fair runs Wednesday through Sunday from now through Sunday, August 13th, at 88 Fair Drive, near the intersection of the 55 and 405 freeways, in Costa Mesa.  Active duty military and veterans receive free Fair admission, and are eligible to purchase half-price tickets.  Here's information on admission prices and discounts, and a link for directions.  Allow extra time for trafficand parking; traffic tends to be heavy.