by Noella Noelophile®
Pasadena's expecting a "Jackalope" in Central Park this weekend.
And it's going to be full of color, motion, talent–and fun.
As an independent-artisan fair, Jackalope Art and Craft Fair is so much more than shopping.
Sure, it's a juried, all-handmade show with free admission.  And the Spring 2017 edition, in Pasadena, will have more than 200 local artists onsite, this Saturday and Sunday.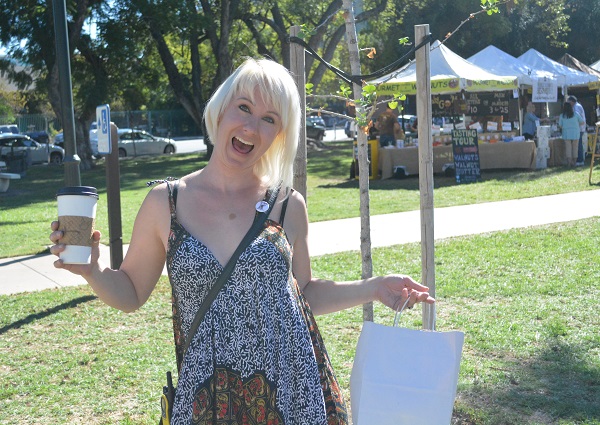 But when co-founders Sara Diederich and Melissa Shipley started Jackalope in 2015, they envisioned it as a chance for attendees to meet and interact with the artisans behind all the "cool stuff".   With Spring and Fall shows in Sara and Melissa's respective home cities of Pasadena and Denver, Jackalope tends to be a weekend-long celebration of creativity.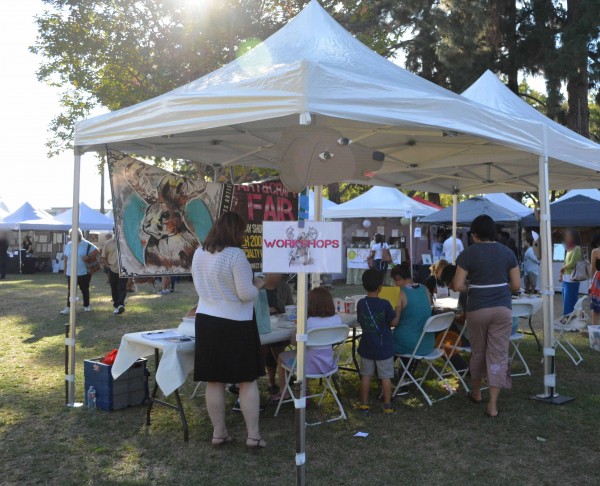 This weekend's Jackalope Art and Craft Fair will include glass demonstrations by Bullseye Glass Resource Center.  Gifted acoustic musician Meesha Black will be performing onsite, throughout the weekend.  And anyone who wants to get moving–and/or get creative–will have plenty of opportunities!
During the first hour of the Jackalope Fair, 10 to 11 am Saturday and Sunday mornings, visitors will get to take part in the "Coloring Pop-Up Party" for little kids and us big kids.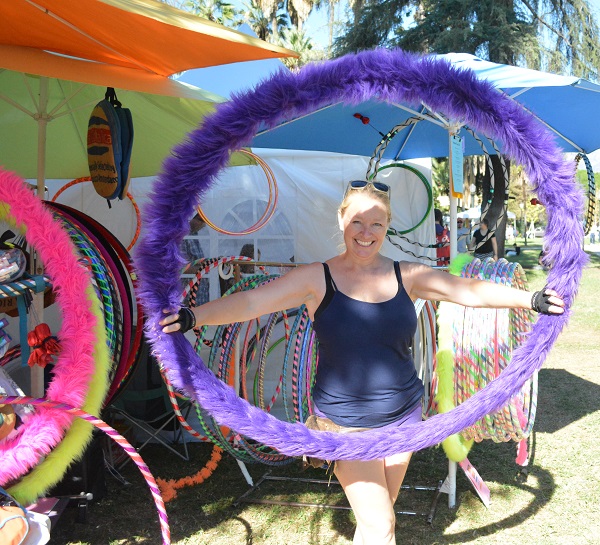 Hula hooping workshops with Jennifer Jensen, of Eclectic Hoops, will be happening throughout the weekend.  And if jewelry making, painting, crafting dreams catchers or creating terrariums is a project you've always wanted to try, you'll get that opportunity, for a small fee.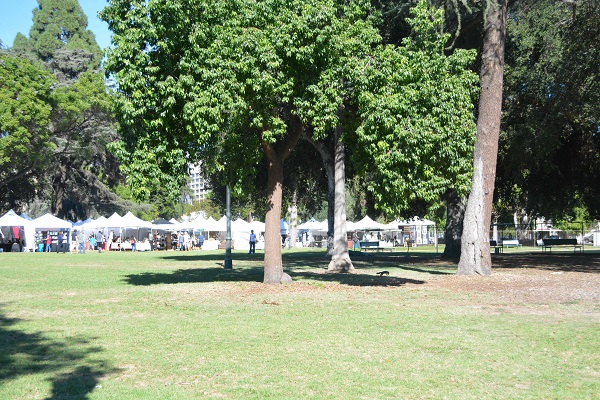 Adding to the air of general festivity will be the food trucks.  While the chance to visit with the artisans is the best part, for me, I still had the best cinnamon coffee I've ever tasted at Jackalope, during their Fall 2015 fair, courtesy of one of the visiting food trucks.
This spring, the listed food trucks include Greenz on Wheelz' healthy delectables, Slammin' Sliders' tempting offerings (kobe mushrooms? Lobster? YUM.) and Contra Coffee and Tea's artisanal brews.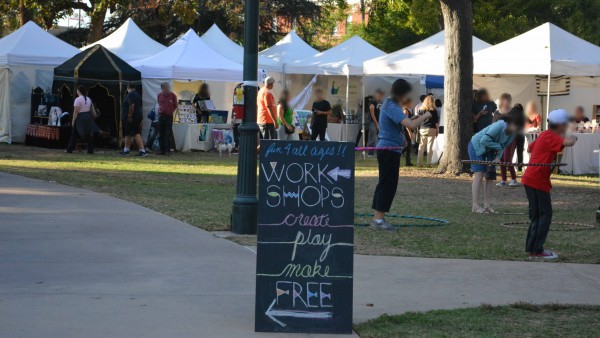 And what kind of treasures are you likely to find?  Too many to list, but a sense of freshness and fun prevails at Jackalope.  Just a couple of the vendors who caught my eye with their intriguing creations are Dot's Daughter Designs (big, bold flowers and striking figures in warm colors on "future collectible" greeting cards); Indie Republic Design (ohhh, that ruffled black bodysuit!) and Boots Raven's vibrant-colored geometric earrings.
There's also an exciting new addition to this year's Pasadena Jackalope Art and Craft Fair.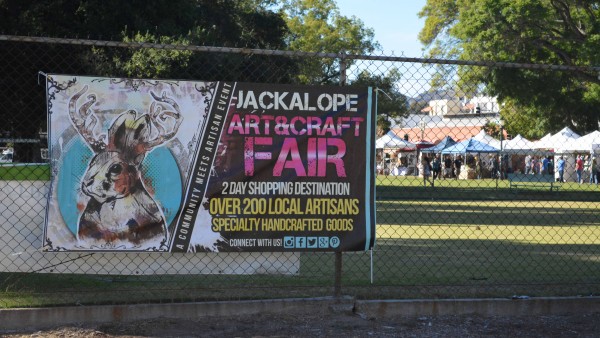 As of 2017, they emailed, they're partnering with the Downtown Women's Center (DWC) to promote their mission of ending the cycle of poverty and homelessness for Skid Row women.  Jackalope attendees will get to see the MADE by DWC booth, with items created by program participants in collaboration with community artists.  Both the Information Booth and the DWC Booth will be accepting donations if you would like to help support DWC, which provides a 12-week job training program and work experience to program participants.
Jackalope 2017, Spring edition, is looking fantastic already!  (And please note–if you're not in the Pasadena area this weekend, the next show happens in Denver in July.)
Jackalope Art and Craft Fair happens this Saturday and Sunday, April 29th and 30th, from 10 am to 5 pm at Central Park, located between Fair Oaks Avenue, East Dayton Street, Del Mar Boulevard and Raymond Avenue in Old Pasadena.  Admission is free.