by Noella Noelophile®
You approach the front door–and suddenly, you're in another place.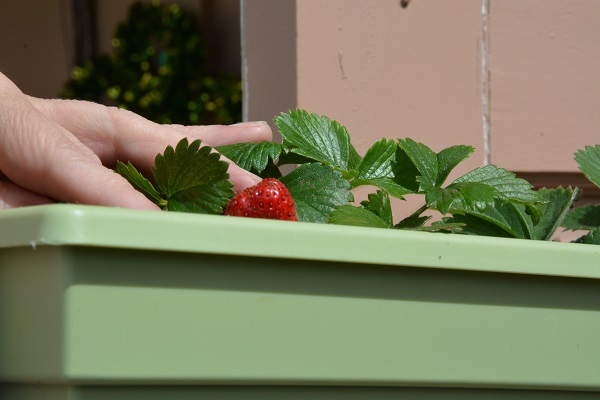 This is a place where peace rose, nasturtium and wild strawberries grow.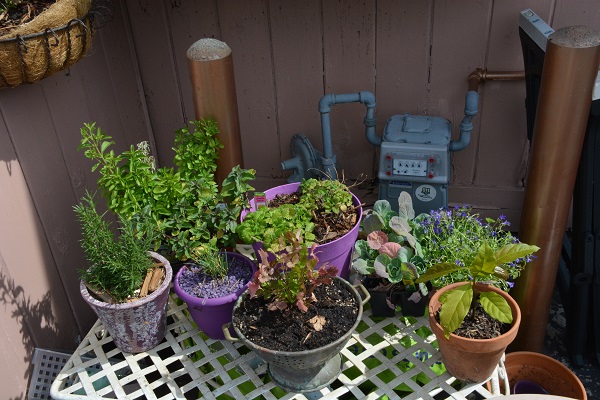 Hummingbirds and butterflies are welcomed and encouraged, as a garden begins sprouting to encourage them.   Guests will, in all probability, get to buy seeds or participate in a seed swap, for their own gardens.
Inside, independent authors get to see their work on display, in creative, eclectic settings.  Crafts are in the design and making process, resources are shared and the community comes together for special events, in an exchange of education and ideas.
Oh–and there's a handsome "supurrvisor", waiting to approve current projects.
Welcome to small press Pipe & Thimble Publishing's new bookstore, set to open in Lomita on Saturday, May 6th!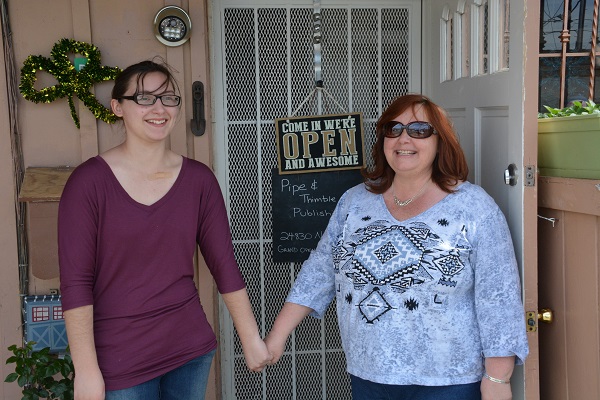 And indie author/"artrepreneur" proprietors Barbara and Ellie Lieberman are joyfully painting, creating and preparing to launch their dream.
"Everything we do at Pipe & Thimble Publishing is inspired by the way my parents would do business, and…interact with people," Barb explained during a visit on Friday.
Pipe and Thimble, currently, has accepted thirty-one new independent authors whose books they'll promote and display.  In addition, Barb and Ellie will be exhibiting the works of the nine authors Pipe and Thimble had previously published.  (While they're not accepting new manuscript submissions at present, small press and indie authors can get in touch with them to send their books on consignment.)
"These are books you can't get anywhere else in person, all indie authors," Barb said.
" And it's an opportunity for indie authors to see their books on a shelf, and be promoted in a way that they're not normally promoted."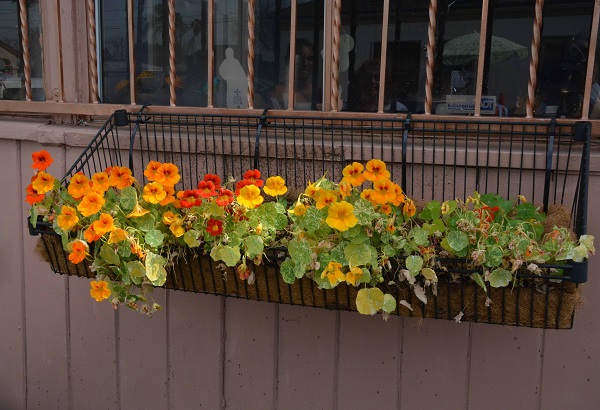 So, where did all of this come from?
"It's really hard to be an indie author," Barb explained.  "We've had some experiences that led us to get frustrated."
Most South Bay bookstores, she said, don't carry independent authors' books.  For an independent author, getting her books on the shelves is both difficult and expensive.
"As independent authors, we wanted to create a place where that wasn't the case," Barb explained.  "So we wanted to be the first indie-only bookstore. We display their books, they don't pay a shelf fee, we invite them to come and have author events…and it's not an extra fee to do that."
But don't expect plain old bookshelves–or standard "bookstore" decor.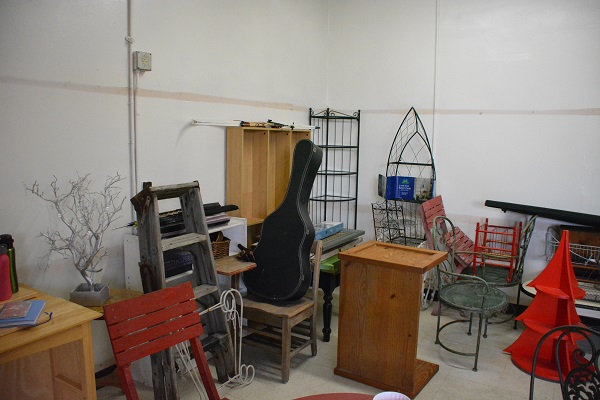 Drawing on their backgrounds as creative entrepreneurs, Barb and Ellie are going to have some fun with this one!   They're using a variety of display media that will be as eclectic as the books themselves.  .
"We're going to build unique displays that attract you to them by genre, by age group," Barb said.  "Everything is going to be movable, so every time you come it's gong to be different. Even the art on the walls is going to change."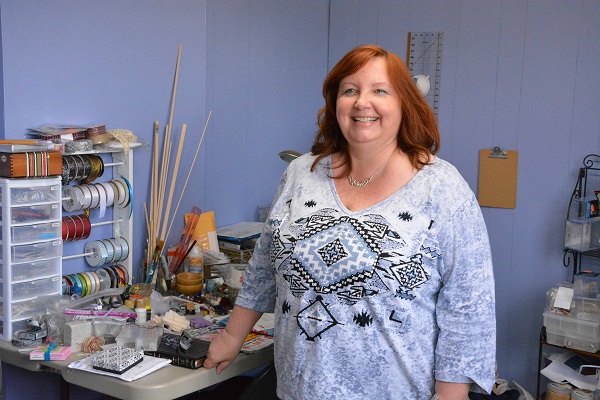 (Previously, as proprietor of small business Seeds of Inspiration, Barb designed sachets, pillows and "ouch pouches" to soothe aching muscles!  Two personal favorites are her pumpkin-pie spice sachets in the form of very cute fabric pumpkins, and her Christmas trees with a pine scent!  Meanwhile, Ellie creates enchanting miniature worlds–fairy doors and beyond–through her small business, Acorn Tops.)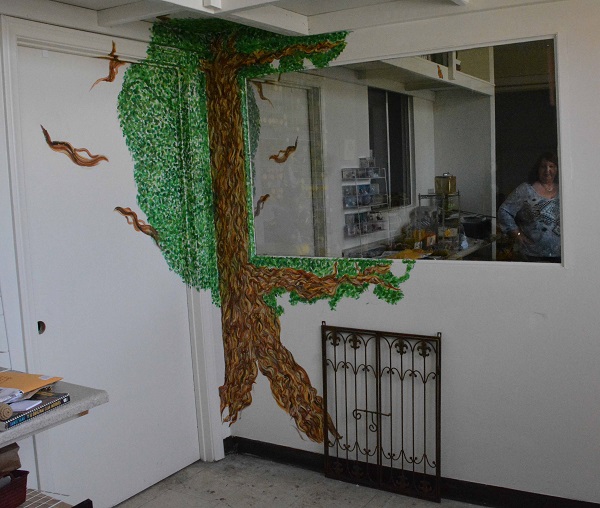 "I've already started on a tree for the fairy-tale section," Ellie said, when asked about painting the store's interior. "We're going to make it look like Ravenwood's garden from The Treasure of Ravenwood and we have a bunch of fairytale and mythology books to go in that section."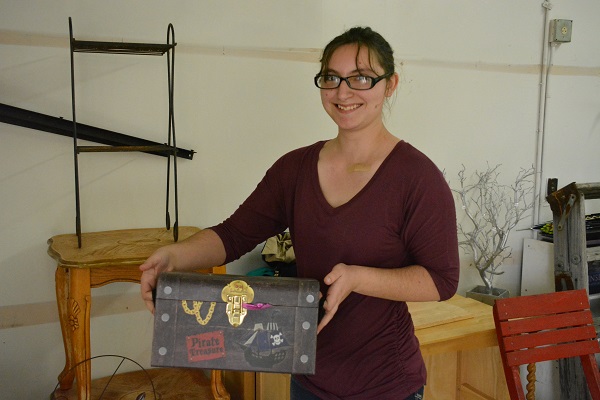 "I've also started (painting) a wall of waves…where we have a beautiful boat/shelf unit that is going to go up on the wall there…Our goal is to capture the idea that reading is magical, so when you step foot into the bookstore, you're going to be transported into a magical world."
In addition, she says, there will be a steampunk section–and no two visits to Pipe and Thimble will be alike for visitors.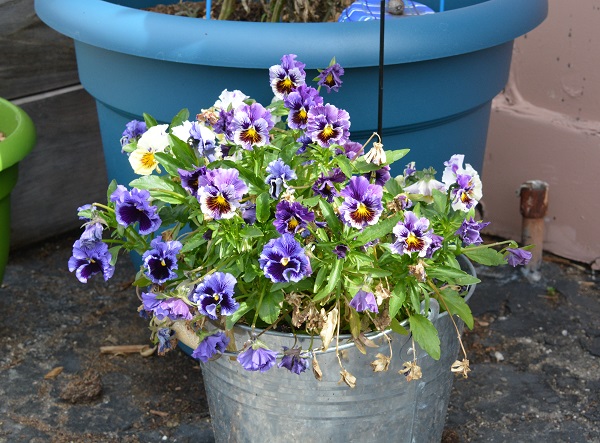 Special events, involving the local community, will be an integral part of that world.
Barb and Ellie are inviting local businesses, particularly women-owned ones, to get involved in Pipe and Thimble's special events.  They've scheduled a "Natural Health" speaking-event series, on four different weekends in June.  Then, their summer plans include a July 9th Victory Garden party, in support of San Pedro-based nonprofit Packages for Patriots.  And all throughout July, they'll be hosting their "Dog Days" series. featuring children's-book authors.
"We're hoping to get people from the community to talk about dogs in the community, whether it's dogs in the military, or dogs and agility…as well as hoping to work with shelters, and maybe even some local rescues," Ellie said.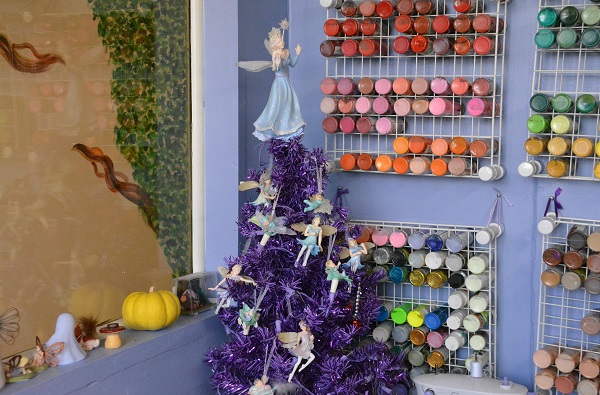 If you're looking for a special handcrafted gift, you may just find it there, as well.   Handmade artists, by invitation, will have a few of their creations on display.
Also (where did they find the time?!), Barb and Ellie have also been making something new: their "Pipe and Thimble Bears"!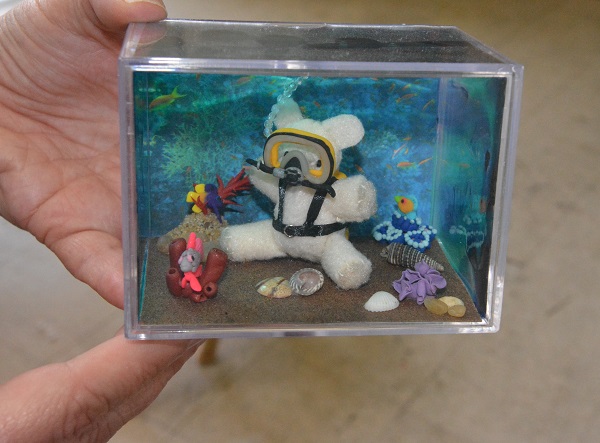 These adorable miniatures have a wide range of themes, from this "Aquarium Bear" to the Scottish one, complete with kilt!
And they won't just make cool stuff–they'll also be showing others "how-to".
"We're going to hold classes," Barb says.  "We're going to have makers, from around the South Bay, come in and hold classes–and people will see the books."
So, why the name–"Pipe and Thimble"?  Barb says her parents had a miniature-making small business in the 1970s, with which she helped.  The pipe represents her father, who smoked cherrywood tobacco.  Her mother, who sewed small dollhouse furnishings, is represented by the thimble.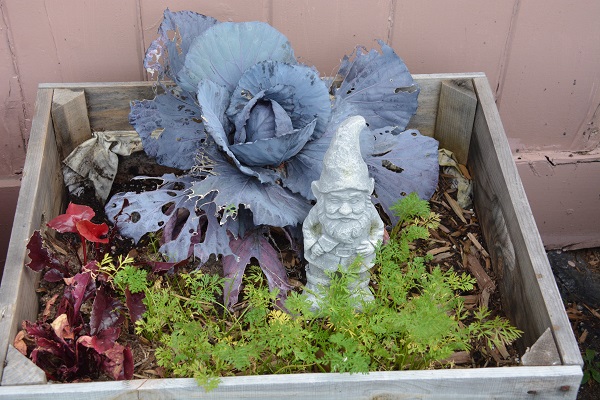 Sounds like they have magic on their side, right from the start.
Pipe and Thimble Publishing's new store, at 24830 Narbonne Avenue, near 250th Street  in Lomita, celebrates its Grand Opening on Saturday, May 6th at 11 am.   Meanwhile, check out their website!   Barb's books are available on her website, and on Amazon.  So are Ellie's–and as a mom-and-daughter creative team, both of them should provide readers with disclaimers on their books!  I'd suggest something like: WARNING: Don't expect to put it down, after just one chapter.  
You'll get to meet Barb and Ellie and ask them all about their exciting new bookstore if you come to Torrance Craftsmen's Guild's Spring Crafts Faire, this Saturday, March 18th, 10 am to 4 pm at Torrance Cultural Arts Center!