by Noella Noelophile®
Hot chocolate, artists, a magical space–and a week to go, until Thanksgiving.
Can the Southern California almost-Christmas season possibly get better than that?
Well–maybe it can.   Pipe & Thimble Publishing & Bookstore haven't announced all the artists for their first "Winter Wonderland Art Gallery"–yet!
So far, what I can tell you is that this mixed-media show promises not to disappoint.  Pipe & Thimble, celebrating their first Christmas season in business since their opening in May of this year, will be showcasing works by a variety of local artists.
Here are just a few of those.  (And if you haven't been already, here's one look at the inside of Pipe & Thimble, Southern California's first bookstore to carry all independent authors!)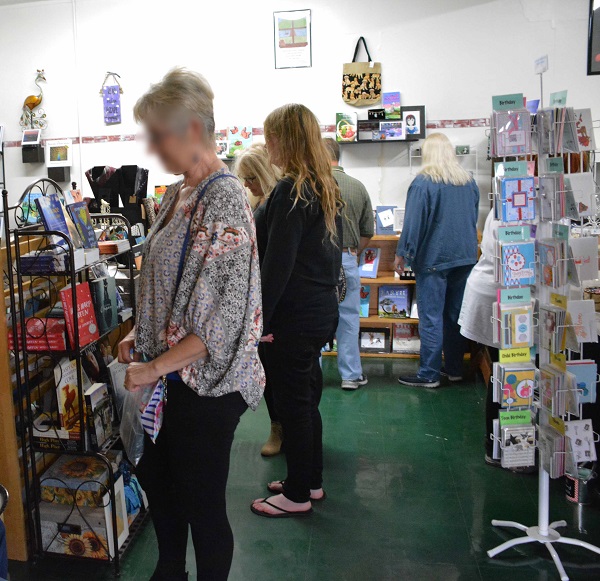 Carol Newell, of "Button Art by Carol", may be making an understatement.  Her creations go far beyond the projects I remember as "button art".  If you think "talented mosaic artist" and ask to see her seahorse piece, you're more likely to be on the right track.
Now, do you happen to be the kind of cat person who will stop and look around at the sound of an unexpected "meow"?   And who will admit to anticipating petting soft fur and hearing purrs?  (You have plenty of company…)
Then, you'll want to look for brand-new small business exhibitor Sage Kitties.  This is such a new one that they don't yet have a website.  However, Pipe & Thimble co-owner Barbara Lieberman gave me a heads-up that they'll be there.  The artist in question, she says, draws some incredible cats.   I can't wait to see these, and our resident felines say they completely approve!
And really–what can't talented "artrepreneurs" Ellie Lieberman, Jessica Silagy, Robin Nieto and Barbara Lieberman do?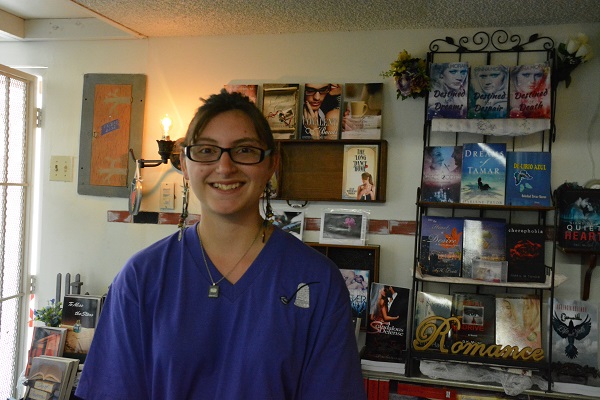 Pipe & Thimble co-owner Ellie Lieberman excels at crafting miniatures and illustrating books.  (Her young-adult fiction and short stories are pretty amazing, too.)
Jessica Silagy is an inspired graphic artist who can take any concept, from vintage pin-up art to steampunk, and create something whimsical, beautiful and fun.  Be sure to look for her "goddess" prints and pinup calendars in support of pit-bull rescues!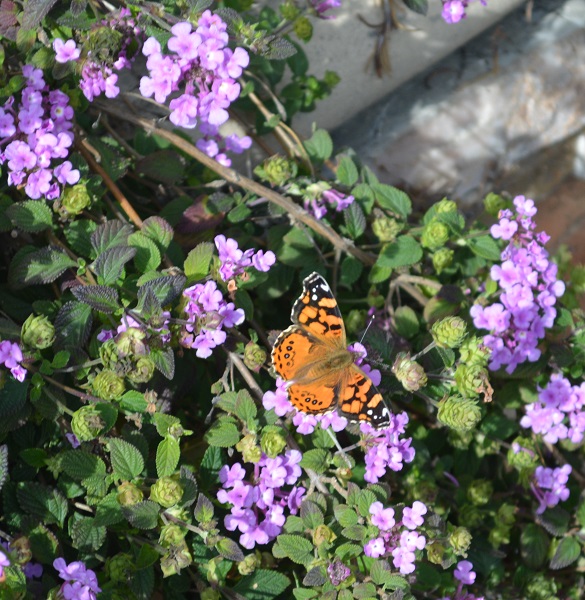 Robin Nieto is a mixed-media artist and the co-author (with Elaine MacInnes) of the Tales From Mema's Garden children's series, which teaches today's tech-absorbed kids to take a wondering look at the world around them.
(And if you'd like a sense of that wonder, ask Robin, when you meet her, if she's seen any butterflies lately!  She just might show you…well, there's no need for me to ruin the surprise.)
And Barbara Lieberman, in addition to painting, needlefelting, teaching, and creating incredible miniatures and soft sculpture, writes novels that need a warning label on them!
I would suggest something like, "CAUTION: Do not assume you can read ONE chapter before bedtime," as this has been my mistake with her books, many times.  Her historic novel "To Reap a Whirlwind" and her fantasy, "To Miss the Stars" were just two that had me saying, "Really, I'm turning off the light after just ONE more chapter…"  (I think you know how that turned out!)
In addition, Barb has written a unique, honest and humorous nonfiction account of her struggle with chronic illness, The Unchained Spirit.  This book should be required reading, not just for anyone dealing with an illness, but for anyone who's ever had a bad day, not quite dared to reach for a dream, or loved someone who was in need of an extra hug.
All this and hot chocolate too?  Absolutely–and you are cordially invited to come down to Pipe & Thimble on Friday evening, November 17th, to support these local artistsand authors–plus the new ones that haven't yet been announced!
Pipe & Thimble Publishing and Bookstore hosts its first "Winter Wonderland Art Gallery" from 7:30 pm to 10:00 pm on Friday, November 17th, at 24830 Narbonne Avenue, near 250th Street, in the city of Lomita.  Admission is free.