by Noella Noelophile®
Happy December first!  And, uh-oh, it's going to snow.
At least, it is this weekend, at the Aquarium of the Pacific, in Long Beach.
From tomorrow, Saturday, December 2 through Christmas Eve, the Aquarium's hosting its weekend "Aquarium Holidays" celebration.  They'll have both Christmas and Hanukkah-themed festivities–with a "sea-sonal" flavor, of course!
Snow will fall in the Aquarium's Great Hall, and they'll have a "snow play" area for kids (and maybe even us tall kids) to make a snow angel or two.
Visitors will get to watch the Aquarium's 10 am Penguin Walk, take photos with Santa and various costumed Aquarium characters, and see the Aquarium's display of gingerbread houses.
Santa will also be arriving, Aquarium-style.
Each weekend, from now till Christmas Eve, "Santa Diver" will make an appearance with "fishmas" gifts for the animals.
And this weekend, good little otters, penguins, sea lions and other animals get gifts, as well, during the Aquarium's annual  "Holiday Treats for the Animals" event!
There will be a real snowman in the otter area, which will offer "Sea'son's Greetings" to its residents with candy-cane-shaped lobster treats.  Other animals in the Aquarium will receive special treats, as well.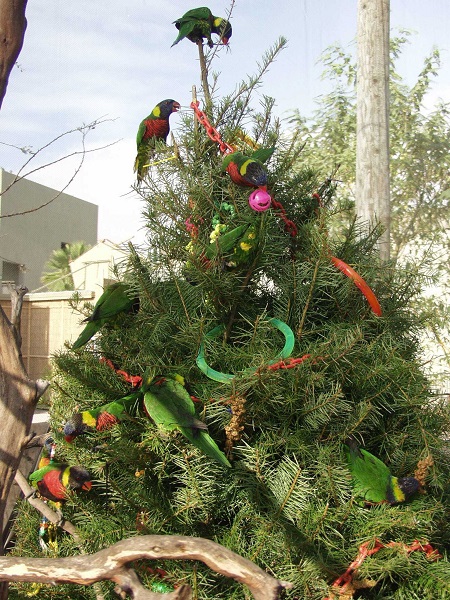 Storytelling is also a beloved part of any holiday, and the Aquarium has that covered.   Guests will get to hear Hanukkah stories, and get an opportunity to play dreidel, this weekend through the weekend of December 17th.  For Christmas, there will also be showings of the original Dr. Seuss Christmas classic cartoon, How the Grinch Stole Christmas.
In addition, there will be crafts for the kids, a special menu at Cafe Scuba and a chance to shop for special gifts in the nonprofit Aquarium's Gift Shop.  And please consider bringing a new, unwrapped toy with you, as the Aquarium supports the Long Beach Fire Department's "Spark of Love Toy Drive", now through Christmas Eve.
A very Merry December to you!  May you and your family be healthy, happy and enjoy the season.
The Aquarium of the Pacific celebrates "Aquarium Holidays", weekends from Saturday, December 2 through Sunday. December 24th.  Hours are 9:00 a.m. to 6:00 p.m. at the Aquarium, located at 100 Aquarium Way, southwest of West Shoreline Drive and near Golden Shore, in Long Beach.  Here's the link for more information.