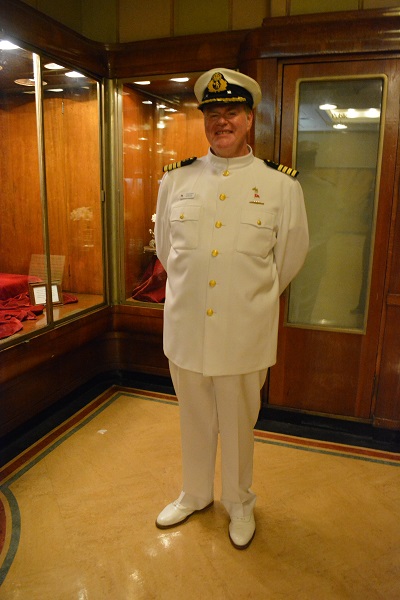 Commodore Everette Hoard is much too young to remember the Queen Mary's maiden voyage.
But–as the Queen celebrates her 80th anniversary this weekend–he can tell you all about it.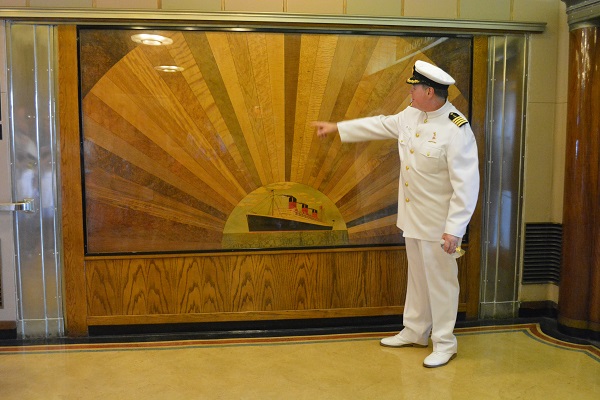 He can also share fascinating facts about the Queen's history; why she's considered to be a "lucky ship'; what shipboard life was like in the 1930s–and how the Queen will figure in the lives of the next generation.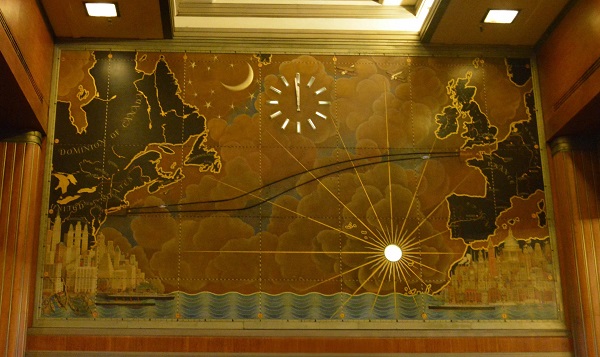 Commodore Hoard has been working aboard the Queen Mary for thirty-five years.  His onboard career started when he began working in the first retail shop to go in business on the ship.
As an independent contractor, he also did some historical consulting for the Queen–including building models of the Queen Mary and Spruce Goose.  Later, with his own floral-design business, he decorated for a lot of parties aboard the Queen.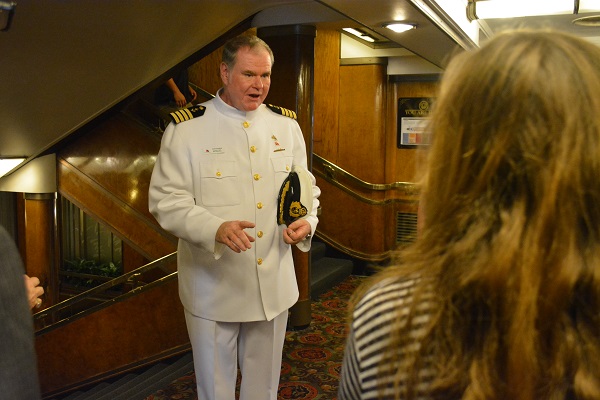 Around 2000, a full-time job in the ship's retail operations became available.  Two promotions ultimately led to his current ambassador position as Commodore in 2012.  Commodore Hoard continues to do a lot of consulting work with the ship, as well as officiating at weddings.
"I'm not a master mariner; you don't want me to 'drive'," he laughs.   "But I do know a great deal about the Queen Mary's history, and I understand the nautical matters involved with the ship."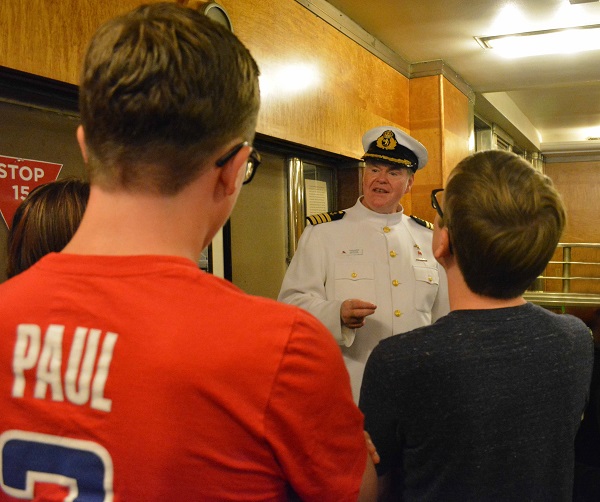 I spoke with Commodore Hoard in July of 2015, just after the LEGO® Queen Mary model was installed aboard the ship.  As the Queen Mary celebrates the 80th anniversary of her maiden voyage (this Friday, May 27th, marks eighty years to the day!), here is our conversation about the majestic ship–including the origins of the Queen Mary and Queen Elizabeth as "sister ships", the formation of the nonprofit Queen Mary Heritage Foundation and how STEAM will draw the Queen into the next generation's future.
The Queen Mary hosts an Anniversary Celebration Dinner on Thursday evening, May 26th, from 6 pm to 10 pm, with all proceeds benefitting the Queen Mary Heritage Foundation.  More information is available here.
In celebration of the Queen Mary's 80th Anniversary Celebration, admission to the great ship is free, Friday, May 27th from 10 am to 8 pm.