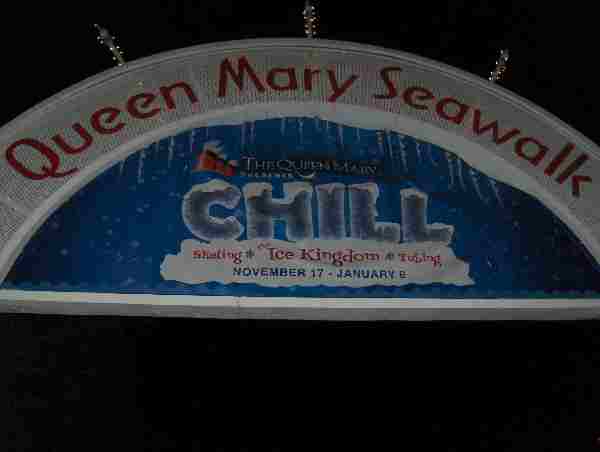 by Noella Noelophile™
Words like "festive" and "playful" and "imaginative" come to mind.  So does "breathtaking."
And none of them comes close to describing brand-new Christmas attraction CHILL, at the Queen Mary.  Here's what this reporter experienced…
As you walk in, Candy Cane Lane, with its lighted gingerbread people, gumdrops and (of course!) candy canes, leads you to your first stop.  Arriving just outside the Holiday Village, you're greeted by special guests: two rescued penguins!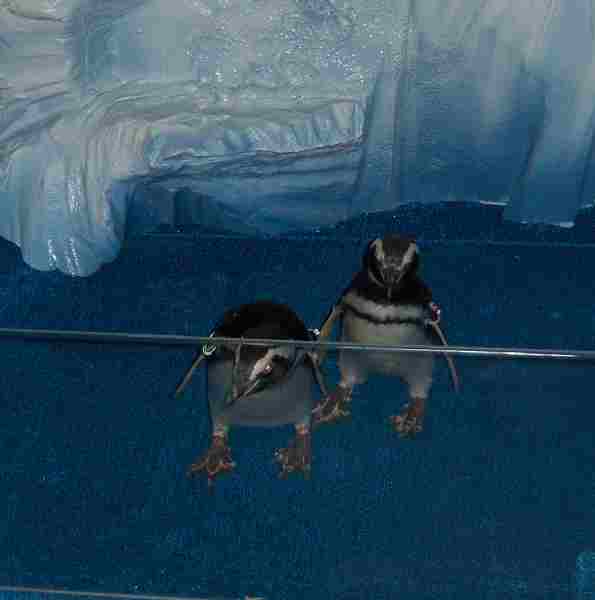 A white Christmas tree with white lights glows at you as you head into the Holiday Village.  You "ooh" and "aah" over tree after tree of Christmas ornaments for sale, gingerbread tea towels, nutcrackers…the list goes on.  But there's a crowd gathered in one corner…and you soon find out why…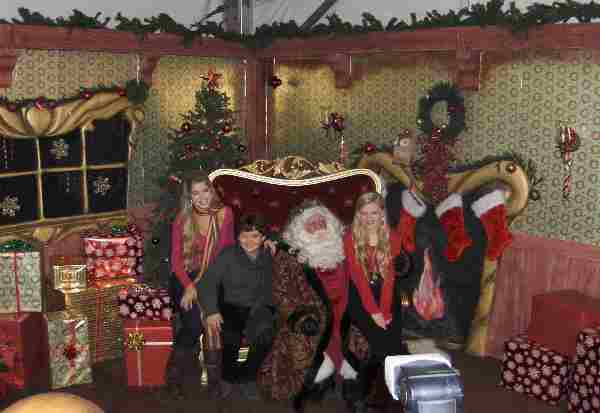 Outside the Holiday Village, you hear squeals and laughter.  Guests are zooming down the 100-foot-long Ice Tube ride, just beyond the tall lighted Christmas tree.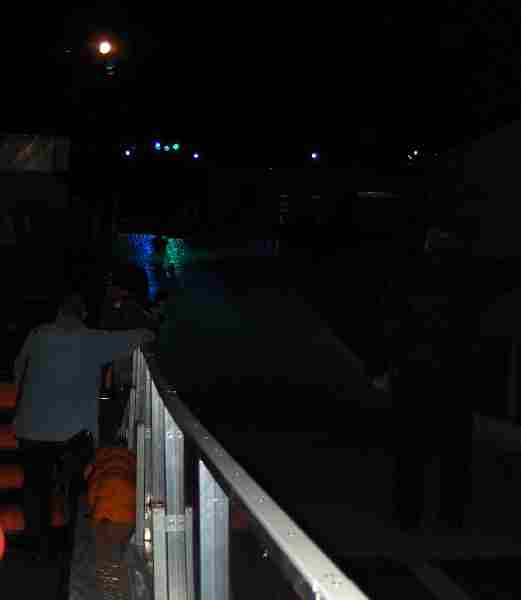 You could easily get lost in an evening of tubing…and skating at the nearby 6,500 square foot ice skating rink…
…but, the main attraction awaits.  Working in partnership with International Special Attractions, the Queen Mary has converted the Queen Mary Dome into Southern California's first-ever Ice Kingdom!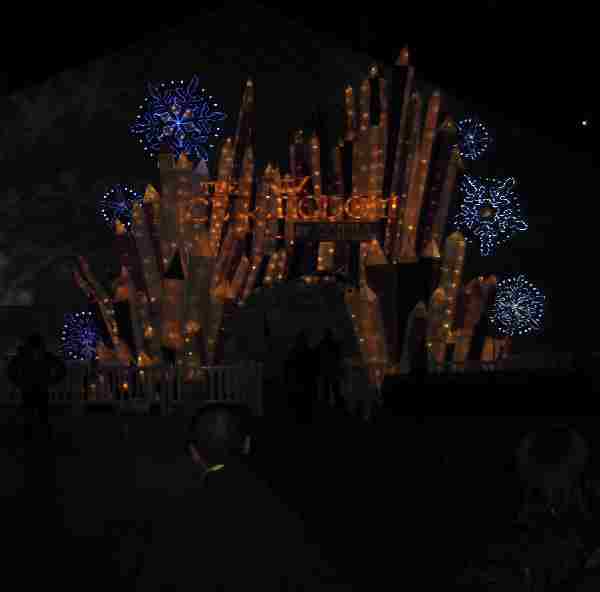 "Want a parka?" asks the attendant.  You would do well to say "yes".  With more than two million pounds of ice, Chinese artisans have created a unique winter sculpture gallery, reminiscent of the annual winter festival in Harbin, China.  And as you walk into CHILL's "Igloo", the temperature is: a brrrrr-isk nine degrees above zero!!
Your tour through the Ice Kingdom leaves you amazed at the size and detail of the work.  Some of the sculptures are thirty feet tall.  Textures are very close to their real-life counterparts–whether we're talking about bricks, stained glass or poinsettia petals.
The sculptures involve three different kinds of ice–a grand total of thirty-six truckloads!  Colors are bright and clear–like the reds in the poinsettias and the clear blue of the Ice Queen's gown.  You might think this would be the grand finale: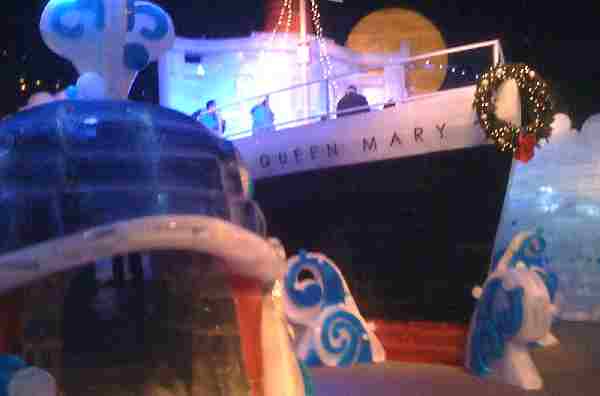 Especially since this realistic ice carving of the Queen Mary is one on which you can stand–and from which you can take an ice slide back down to the main exhibit floor, if you'd like!  (Stairs are available if you'd rather not.)
But, the grand finale is one you'll just have to see for yourself: an incredible Nativity scene with stars overhead and detailed camels, sheep, Wise Men and shepherds.  As you leave, you're wished a joyous holiday in various ice-carved greetings–and festive colors.
How can anything that's nine degrees above zero leave you feeling so warm?
CHILL, Long Beach's unique new winter celebration, premieres today, November 17th, and runs through January 6th.   Besides the ones mentioned here, their onsite festivities will include gingerbread house decorating, live entertainment and more.  Incentive programs are available; details are available here.