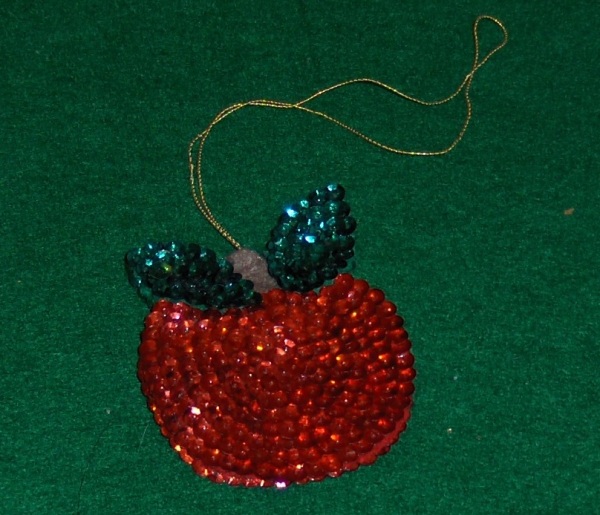 My Christmas ornament collection began the year I was twenty.
At that point, I was in my second year of college, and looking at (someday) having a place of my own that wasn't a dorm room.
So on December 26th, after all the festivities, I took a shopping trip to downtown Wilmington, and walked through the pedestrian mall.  And there it was, in a gift store: a cute drummer boy with that year's date.  It was half-price, and the thought occurred to me: "Why not?  That will be great on my Christmas tree!"
And two years later, that ornament did, indeed, take its place on my small artificial tree, in my first apartment.  Over the years, it's been joined by bread-dough ornaments from San Francisco, felt creations from Oregon, a gilded basket from a favorite Los Angeles co-worker–and even a Delft ornament my cousins brought back from their European trip.
Every ornament has its own story.  On the lower branches of the tree is a gray cat in a basket–which looks like the first feline who adopted us.  The red wooden mailbox is from one of the first trips my husband and I took, as a married couple, to Boston.  And the crystal star is from the twelve-hour layover in Chicago, during one of my cross-country train trips to the East Coast.
What decorations that you use, as Christmas approaches, evoke the most special memories or favorite Christmas stories for you?  And how will you continue those traditions?