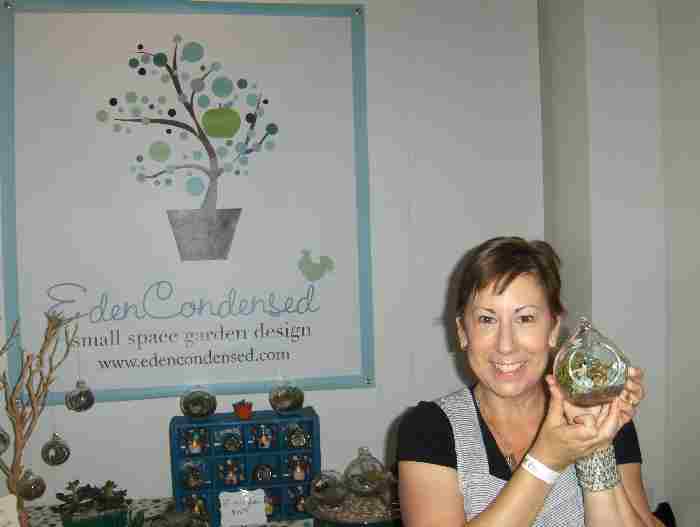 Traditions are the stuff Christmas memories are made of.
Artist Angela Price, proprietor of Eden Condensed, shares her family's tree-trimming tradition.  It's one that tends to bring a lot of smiles and elicit Christmas-memory stories during future celebrations!
Angela will be exhibiting her handcrafted glass terraria at this weekend's Unique L.A. craft show, this Saturday and Sunday, December 7th and 8th, at the California Market Center, 110 East Ninth Street between South Main and Olympic.  Hours are 11 am to 6 pm, both days, and children under 12 are admitted free.