by Noella Noelophile®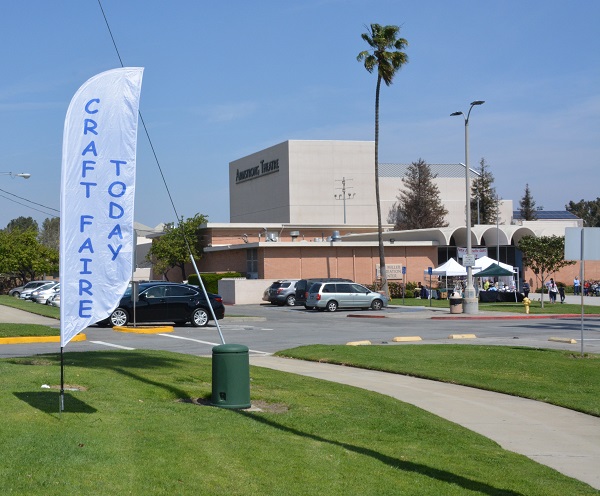 We all deserve a reward for "springing forward" this morning.   And here it is.
Torrance Craftsmen's Guild is counting down to their 19th Annual "Spring Arts and Crafts Faire", next Saturday!
They're going to have three shopping areas full of all-handmade creations from talented indie artisans, at Torrance Cultural Arts Center!  Starting at 10:00 next Saturday, March 17th, we crafts maniacs will have the chance to celebrate St. Patrick's Day by offering a little "green" to our favorite creatives, in return for their made-with-love-and-individuality creations.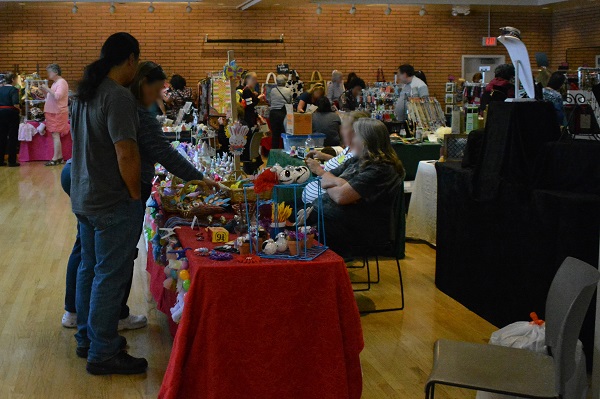 If you're looking for cute additions to Easter baskets (wow, Easter is three weeks away at this writing!), you're almost certain to find them here.   Or, you might find something special for Mom, for Mother's Day.   Or perhaps a wedding or graduation gift, since June seems to sneak up on us faster every year.
Ceramics, wind chimes, photography, candles and needle arts are some of our favorites from past Torrance Craftsmen's Guild faires.  I have yet to leave one of these empty-handed–and you probably won't either.
While I don't yet have the listing of participating artisans, I can tell you about a few previous favorites.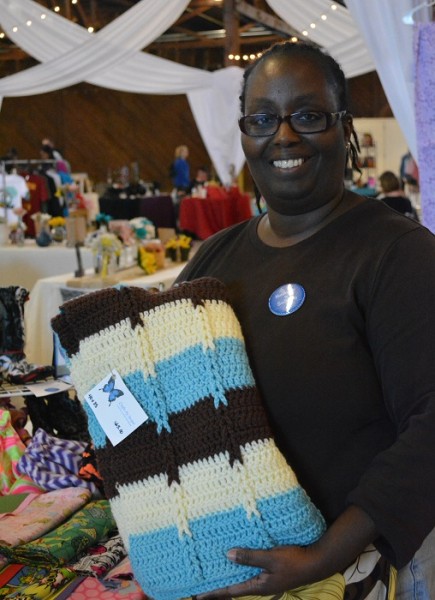 Needle artist Jackie Demyers, of Crafts By Jacqui, can do just about anything fabric- or textile-related.  She's currently working on Black Panther pillowcases, according to her Facebook page!
Knitting, crochet, embroidery and sewing are areas in which Jackie excels.  Her fabric purses are Easter-morning bright and springy, and she creates beautiful quilts, clothing and baby blankets.   (She also teaches classes!)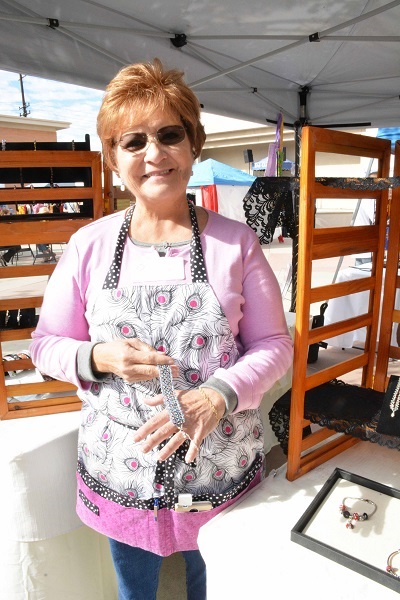 Multitalented Evangeline Duran Fuentes is both a published author and an artisan!  While she's currently at work on a brand-new book, Finding Erin, according to her author's Facebook page, she also creates some gorgeous woven-bead bracelets and earrings.  Check out her Alluring By Design small-business Facebook page.  But, be warned, you will be severely tempted to buy yourself a springtime present!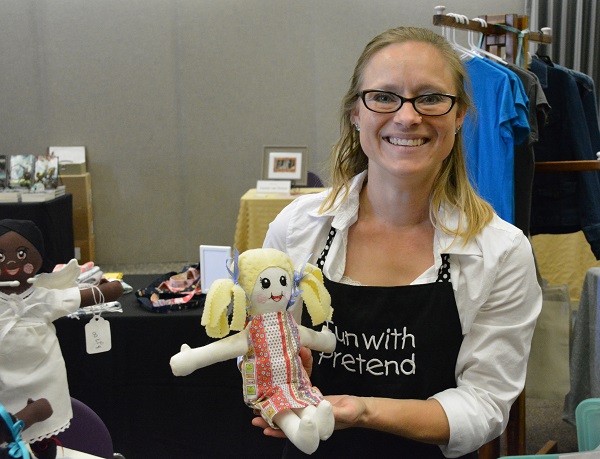 And hooray, according to her Facebook page, Krystina Kyle of Fun with Pretend is going to be exhibiting!   Gifted Krystina has won multiple awards for her fabric dolls, and her Facebook page promises some vintage country chic Easter bunnies she's handcrafted!
(The "hooray" is because, previously, Krystina's work serving her fellow artists as President of nonprofit Torrance Craftsmen's Guild precluded her exhibiting in the fall show.  There are, after all, only so many hours in the day.  But it'll be great to see her back.)
Here's a link to our previous interview, in which she gives some background on her small business. .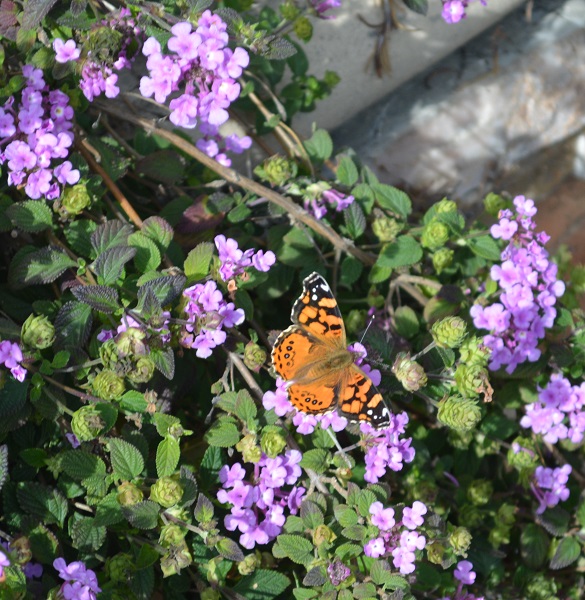 One of my favorite things about nonprofit Torrance Craftsmen's Guild?  Other than the fact that they've been serving independent artists since 1970?
Their Faires give back to the community.
Proceeds go towards their Meghan Newman Memorial Scholarship Program, which scholarships for graduating Torrance high school seniors in the areas of arts and crafts.
Torrance Craftsmen's Guild is currently accepting scholarship applications, with a deadline of March 30, 2018.  Current students in the areas of painting, ceramics, woodworking, sewing and much more are encouraged to apply.  Here's the link for more information.
See you at Torrance Cultural Arts Center, next Saturday, March 17th–as we celebrate St. Patrick's Day, Spring and some of our favorite creative artisans–present and future!
Torrance Craftsmen's Guild's 19th annual Spring Arts and Crafts Faire happens Saturday, March 17th, from 10 am to 4 pm at Torrance Cultural Arts Center, at Madrona and Torrance Boulevard.  Admission is free.