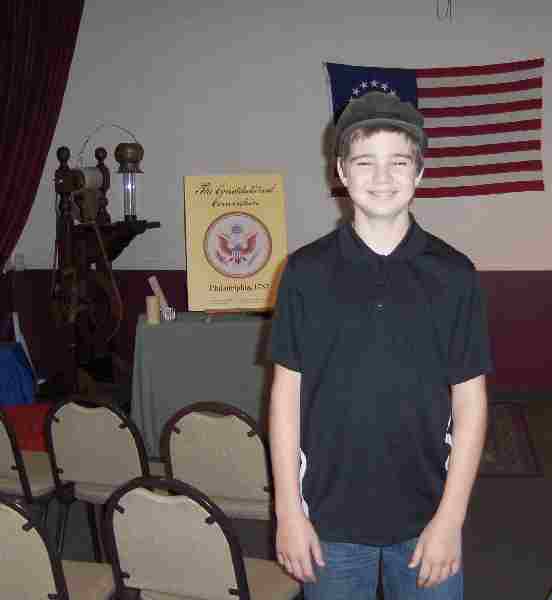 Dylan Gallagher is making his debut this week!
As his dad demonstrates Dickens' go-to machine in the International Printing Museum's upcoming "Dickens Holiday Celebration", Dylan, too, is getting a chance to showcase his talent.  He had only been "The Artful Dodger" for one short rehearsal when Noelophile™ caught up with him.  But as you'll hear, he's going to be quite artful…and very entertaining.
The International Printing Museum's "Dickens Holiday Celebration" happens this Saturday and Sunday, December 8th and 9th, from 10 a.m. to 4 p.m..  You're cordially invited for an afternoon of entertainment;  a festive Victorian lunch; a reading of "A Christmas Carol" by none other than the illustrious "Mr. Dickens"–and a chance to print your own Victorian Christmas cards on the museum's working vintage presses!
And of course, you can interact with Dylan, in his role as "The Artful Dodger", and his fellow Dickensians: Mr. Micawber, Miss Havisham, Little Nell, and, of course, Fagin.  Watch those pockets!