by Noella Noelophile®
"Be sure you visit with the rabbits too," directed Long Beach Chief Inspiration Officer Justin Rudd.
About forty volunteers, gathered outside Long Beach Animal Care Services on Saturday morning, listened attentively.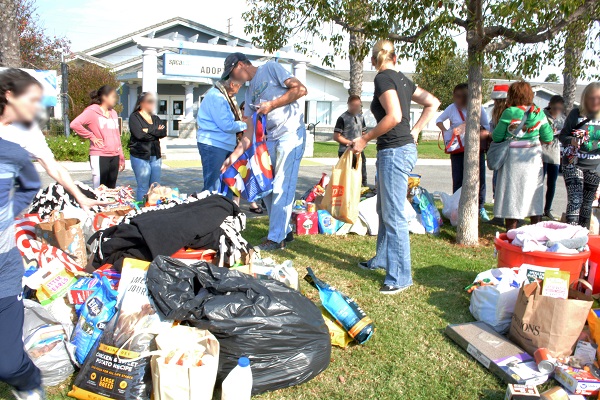 As they gathered, the group had brought pet food, shelter supplies and toys for their annual "Operation Santa Paws" visit.   ln just a matter of minutes, they;d would be entering the first of four shelters at which they'd be stopping that day.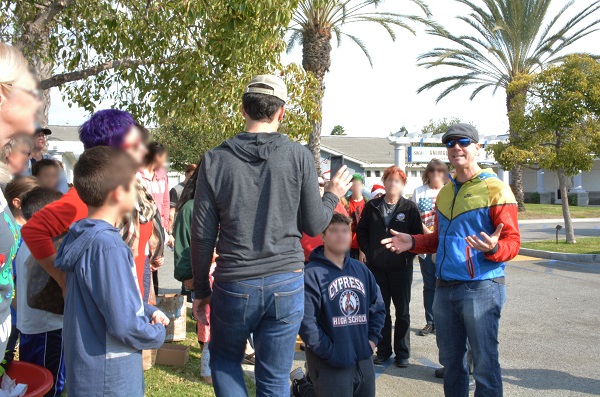 "We're going to visit dogs and cats," said Justin at the start of his briefing.
Justin, who first organized Operation Santa Paws in 2001.through his "Haute Dogs" nonprofit, continued,  "And I hope that you fall in love with dogs and cats today, and…you cannot sleep tonight, 'cause you want to adopt that dog or cat…That's the goal!"
The volunteers laughed.  Tongue in cheek, Justin added, "Everybody can have four dogs or cats in the City of Long Beach…So, make sure if you only have one, that you find three in there today."
In a more serious vein, he continued by directing the group to publicize the animals' availability for adoption on their social media–and to be conservative when giving the dogs treats.  "Everybody take three or four treats, and give those out," he said, warning that the dogs could get sick otherwise.
"More than anything else, visit with the animals.  Spend time with them."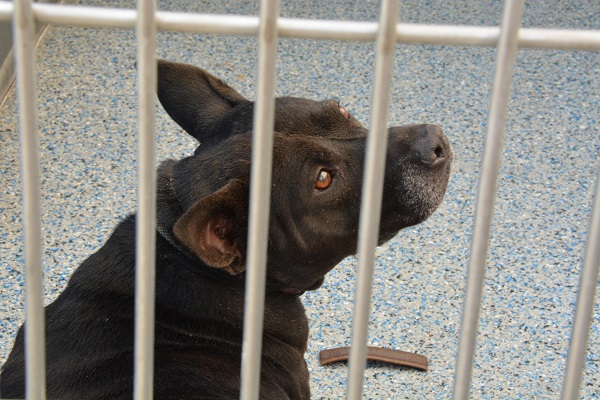 Justin gave a final word of caution.
"There's a rabbit barn in the back.  Be sure you visit with the rabbits too… It's easy to miss them, but make a point to see dogs, cats and rabbits."
Shortly thereafter, the group–which included a Campfire Girls troop, local Mrs. and Miss Long Beach beauty pageant winners and volunteers from a local school–headed into the first shelter.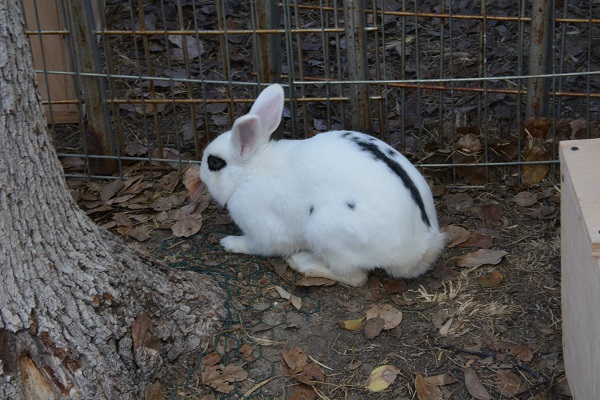 We didn't forget the rabbits.
A staffer introduced us to "Marshmallow" and "Oddie", outside.  They're a male and female, each about a year old and currently available for adoption.  (Don't worry, they're spayed and neutered.)
The staffer suggested that Marshmallow and Oddie would make a great addition to our household.  Unfortunately, our resident felines in charge would take a dim, possibly hiss-y, view of that.  (And yes, our kitties did come to us from Long Beach ACS!)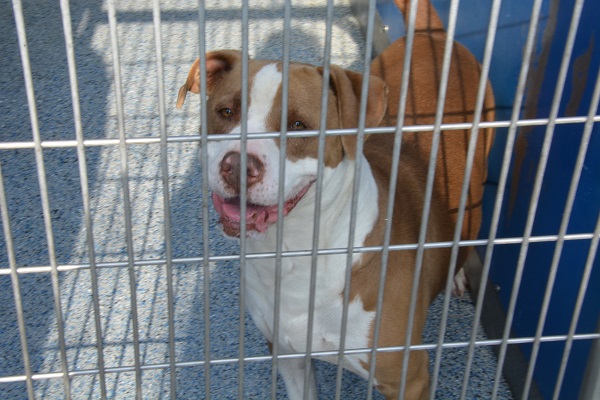 We also saw the dogs…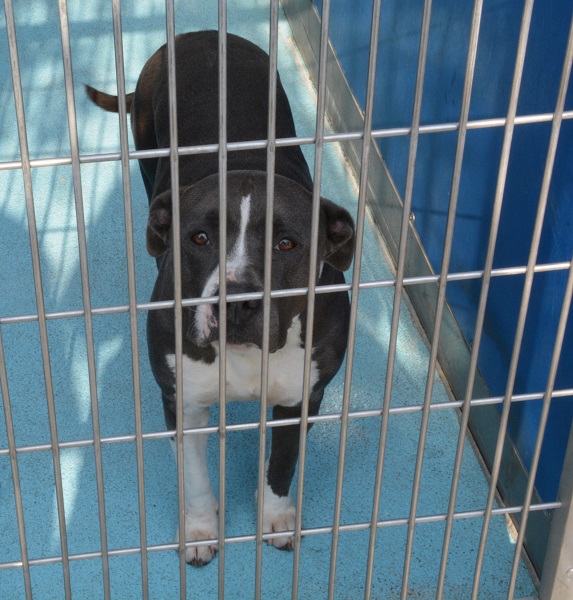 And we shouldn't be partial, but we are cat people.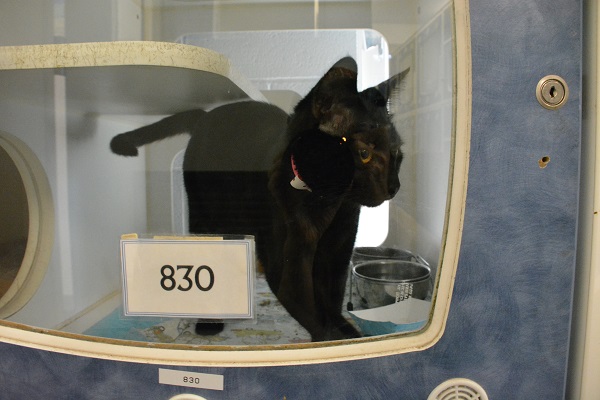 That announcement that every Long Beach household can have four animals was seriously tempting!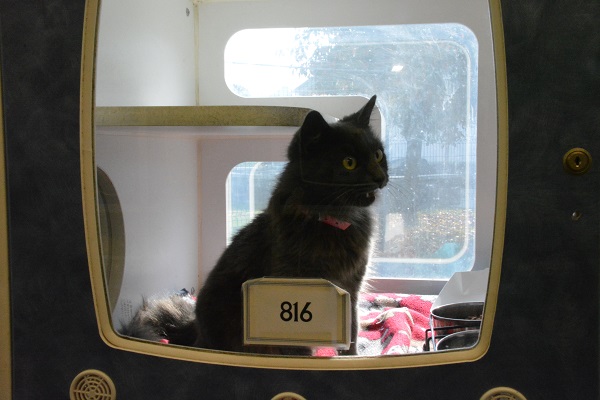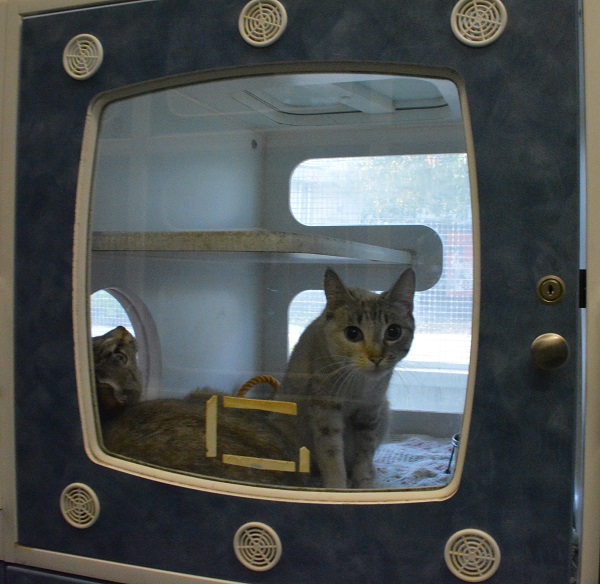 Next, the group visited Long Beach spcaLA,, located right next door.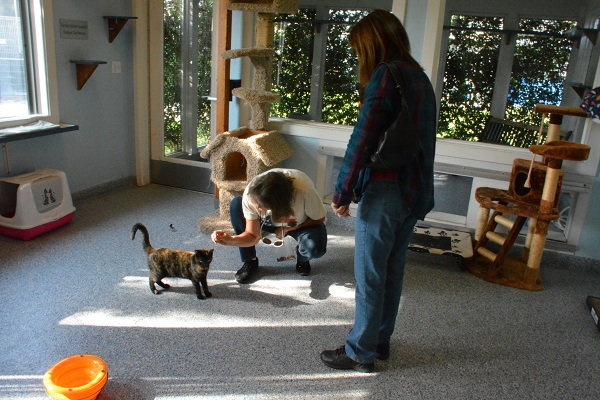 The cat room, where we can actually play with and pet kitties, is a favorite.  But watch out when you open the doors.  Feline escape artists are on the prowl!
Justin and company went to the Seal Beach Animal Care Center next.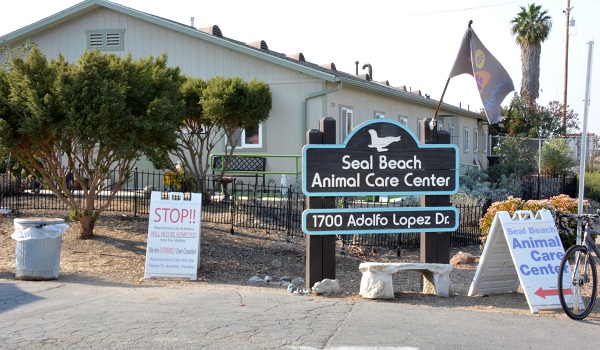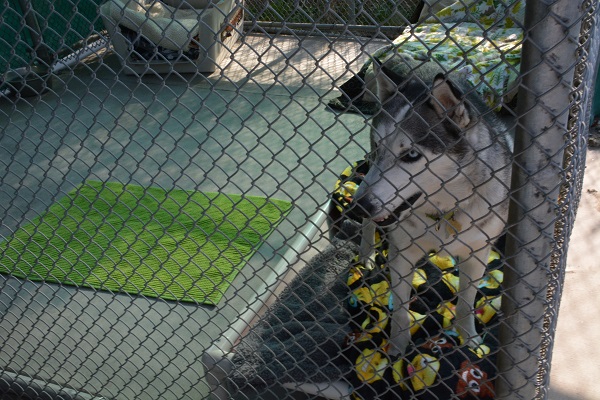 Among the dogs, we fell in love with "Ghost", who is an Alaskan husky.
Seal Beach Animal Shelter is a no-kill, and many of the cats we saw–like this teddy bear-like resident– had been there for a number of years.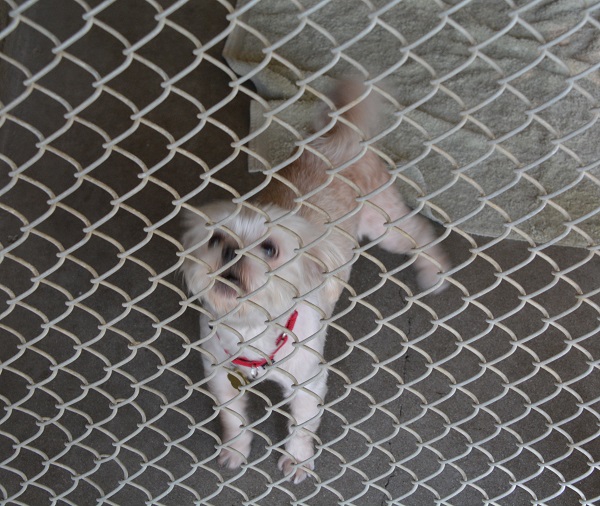 We made Seal Beach our final stop for the day.  But the group would go on to one final shelter: Orange County Animal Care Services.
"Operation Santa Paws", which Justin said he believes is now in its seventeenth year, is a favorite Christmas tradition for us.  Somehow, miraculously, we managed to come home without a four-pawed addition.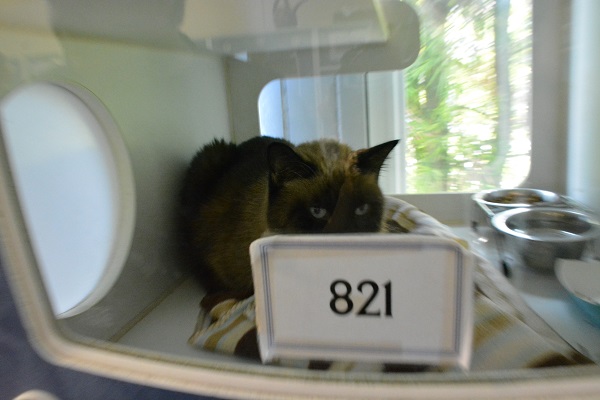 Though this cute chocolate Siamese kitty, named Daisy (at Long Beach ACS, if you can provide a forever home!) had us severely tempted.
And perhaps Justin best summed up the day in his introductory remarks, that morning.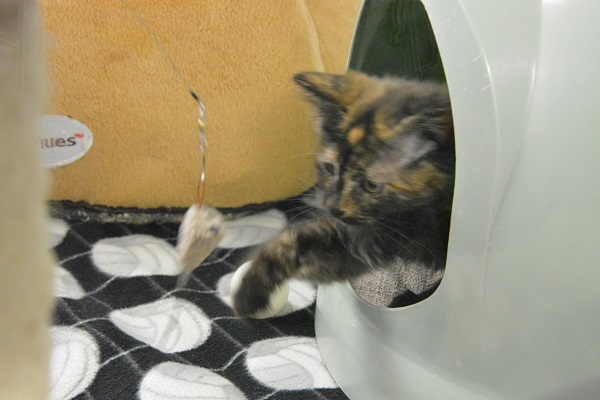 "For whatever reason they're here (in the shelters), we are here to bring joy to their lives today.  And that's what this is about."
Now, what if you didn't get to be a part of Operation Santa Paws, but you'd like to support Long Beach Animal Care Services?  According to shelter supervisor Heidi, they always need donations of leashes, dog food or cat food, wet or dry.  While the shelter is closed Mondays, Tuesdays and holidays, you can drop off donations at any other time.  They also have an Amazon wish list.