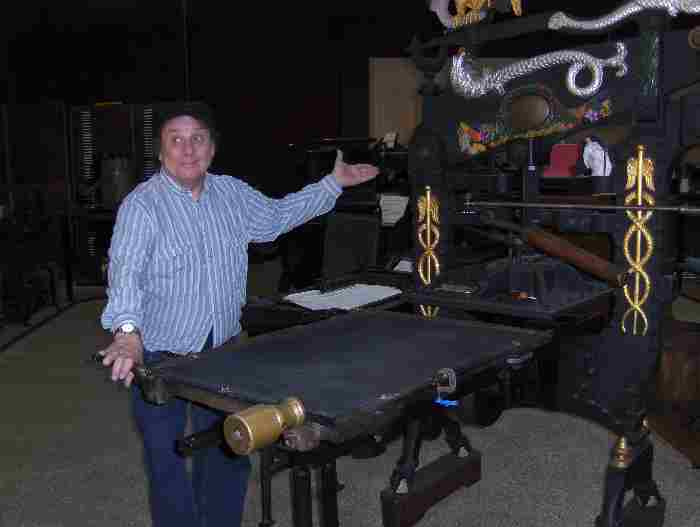 Okay–2012 is the bicentennial of Charles Dickens' birth.  So you can reasonably expect quite a few Dickens celebrations this Christmas.
But…this one is unique.
On Saturday and Sunday, December 8 and 9, the International Printing Museum, in Carson, is bringing Charles Dickens to life–along with a host of his characters–and giving visitors a chance to see and operate a Victorian printing press!
For those two afternoons, the International Printing Museum's galleries will be transformed into Fezziwig's Warehouse, for a Victorian Christmas!   And the ensuing festivities will include museum tours, music, an English lunch, a chance to interact with characters like the Artful Dodger and Miss Havisham, a working antique press where you can print Victorian Christmas cards…and an interactive performance of A Christmas Carol, with your host, "Mr. Charles Dickens"!
Museum presenter and scheduler Phil Soinski portrays Dickens at the museum's annual "Dickens Holiday Celebration."  Phil showed us a Victorian press and offered a preview of the weekend's events.