by Noella Noelophile®
How would you like to support our troops–while having a great time at a 1940s-themed summertime party?  And, in addition, getting a chance to display, or develop, your "green thumb"?
This Sunday, July 9th, Pipe & Thimble Publishing, in Lomita, will give you all those opportunities.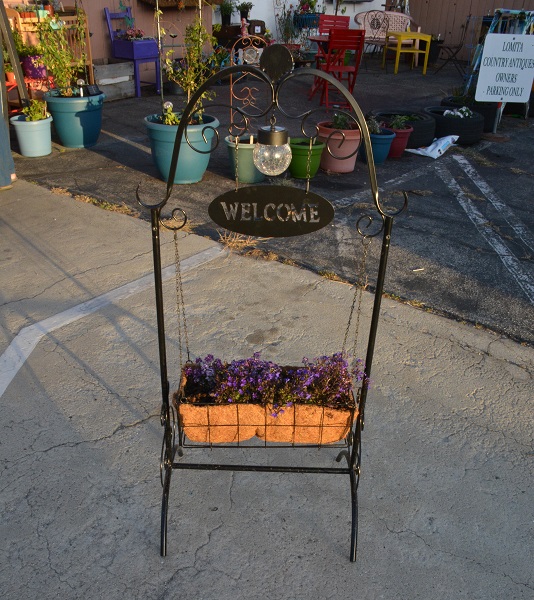 They're hosting a "Victory Garden Party" from 11:00 am to 6:00 pm that day.  They'll have contests ("Dress Like a Pin-up", and "Harvest Contests" that include "Prettiest Bloom" and "Gnarliest Gourd"!) and author readings, as they transport attendees back to the 1940s.
In addition, author readings will be happening all day, starting at 11 am with J. Guenther's "In The Lion's Mouth" and continuing with readings by authors Robin Nieto, Wanda DeHaven Pyle, Jean Shrive and Aimee Lissantheia.  (You'll recall from our earlier posts that Pipe & Thimble Publishing and Bookstore is Southern California's first all-independent-authors bookstore–meaning you'll find some great summer reads here that you wouldn't find, anywhere else!)
Want more?  Well, how about this: talented stylist/artist Deborah Morton will be teaching attendees how to "Get Your 40s Hairdo On"! 
AND, if your garden needs some red, white and blue (or other livening up!), Annie Haven will be demonstrating how to "grow Green" at 11:00, as she talks about "Authentic Haven Brand Natural Brew" soil conditioners.  (This is a family-owned premium soil conditioner company that's been around since 1924!)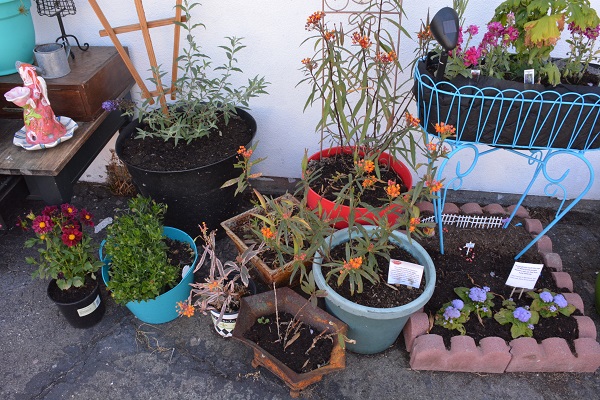 And if you think the flowers are beautiful here, Pipe & Thimble proprietors Barb and Ellie Lieberman will give you a chance to grow some in your own backyard.  They're having a "Plant and Seed Sale", too!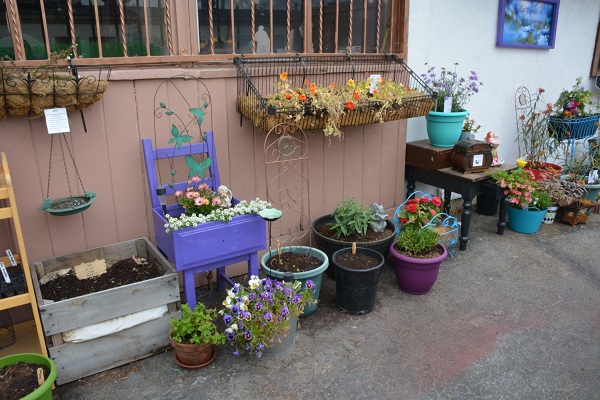 Best of all, the "Victory Garden Party" (inspired by the 1940s WWII "Victory Gardens"–here's a cool link, which Pipe and Thimble shared, with a 1941 movie trailer!) is contributing to a great cause.   All day long, they'll be collecting items for nonprofit San Pedro Packages for Patriots™, which has, so far, sent more than 13,000 "care packages" to our troops in Iraq, Afghanistan and elsewhere as they defend our rights and freedom.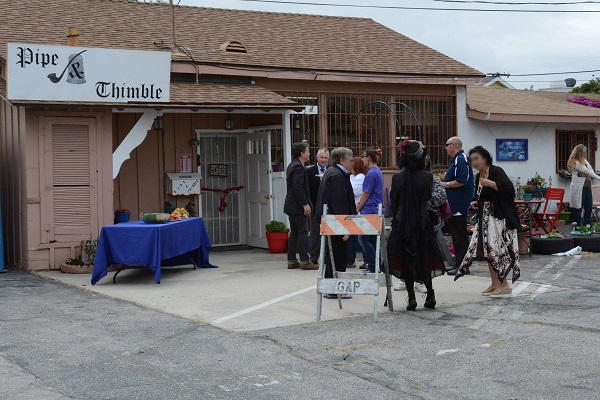 So–you're cordially invited to the fun–and requested to bring a contribution to go into the packages for our troops.  Here's a link to San Pedro Packages for Patriots'™ "wish list", but just a few things you might keep in mind: heat-resistant candy (think licorice or hard candies); shampoo, toothpaste or mouthwash; chips, cookies or dried fruit.
(And we'd love to send our troops the largest size we can find, too!  But please keep in mind that items to be shipped need to be small enough to fit into a 12′ x 12′ x 5 1/2″ box, per San Pedro Packages for Patriots'™ instructions on their website.)
See you at the party!
Pipe & Thimble Publishing and Bookstore's "Victory Garden Party" happens this Sunday, July 9th, from 11 am to 6 pm at 24830 Narbonne Avenue, near 250th Street, in Lomiita  Admission is free, but please consider bringing a contribution for San Pedro Packages for Patriots™; you'll find needed items on their "wish list".  Also, bring your entries for their "Harvest Competition" from 10 am to 11 am on Sunday morning!  Here are details on their categories.