by Noella Noelophile®
Remember how, when we were kids, we couldn't wait for school to end for the summer?  The time dragged, nobody paid attention, and the last day usually ended with a loud cheer and the sound of running feet.
And how, about a week later, "there was nothing to do"?
For the first day of summertime, just in case you're a parent (or have young nieces, nephews, neighbors or grandkids to keep busy and amused), here are some upcoming activity possibilities.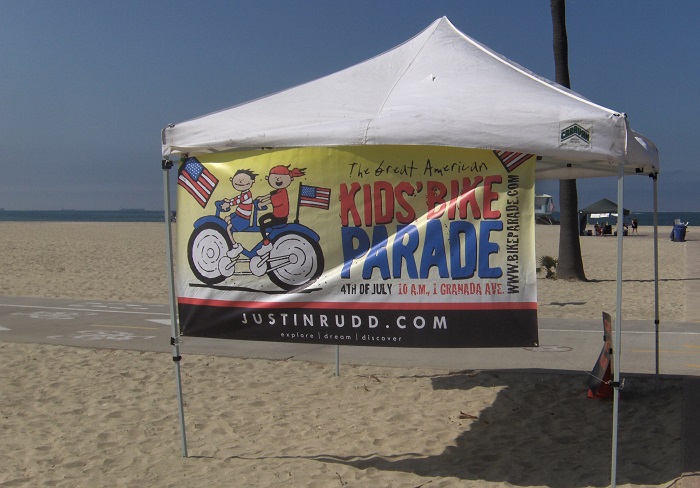 July 4, 2017 – Long Beach – The Great American 4th of July Kids' Bike Parade

Got a young writer, speaker, artist and/or athlete who's bored?  Get him or her thinking about making a patriotic costume, decorating a bike and/or writing and practicing a patriotic speech!   Long Beach's community Fourth of July celebration, courtesy of Justin Rudd's Community Action Team, starts at 8 am with a 4K run and walk along the beach.  (There's a half-mile run/walk for kids.)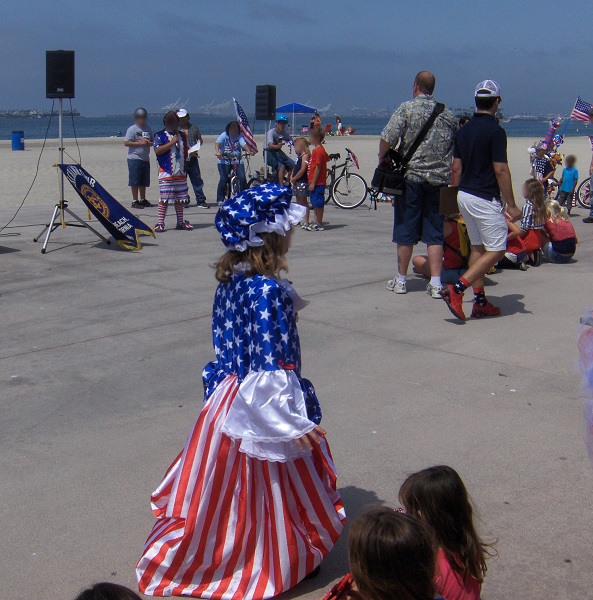 At 9:00, there'll be a kids' patriotic short speech contest.  At 9:50, the kids' patriotic costume contest happens–and there are prizes!
Then, at 10:00, there's an all-ages (we big kids are welcome, too!) decorated bike parade.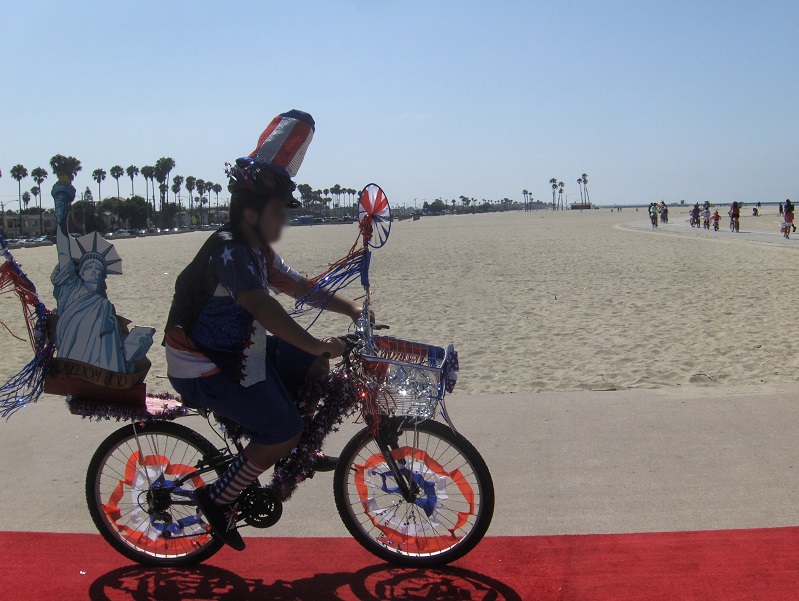 Registration for the kids' speech contest and costume contest is free, and happens onsite.  Here's the link to register for the run/walk and bike parade.
The fourteenth annual "Great American Run/Walk and Bike Parade" starts at 8 am, Tuesday, July 4th, 2017, at 1 Granada Avenue, at East Ocean Boulevard in Long Beach's Belmont Shore area.  Kids ride free in the Bike Parade; there is a nominal charge for participation in the kids' 1/2-mile run/walk, the 4K walk, and for adults to participate in the Bike Parade.  Here's the link for registration. 
(One tip: 4th of July traffic gets heavy, in Long Beach.  You may want to bring your small Betsy Rosses and Uncle Sams down to the beach early, in plenty of time to find parking.)
Another possibility, once the last sparkler has sparkled?   Art camp!
July 10, 2017 – San Pedro – "Kids' Art Camp"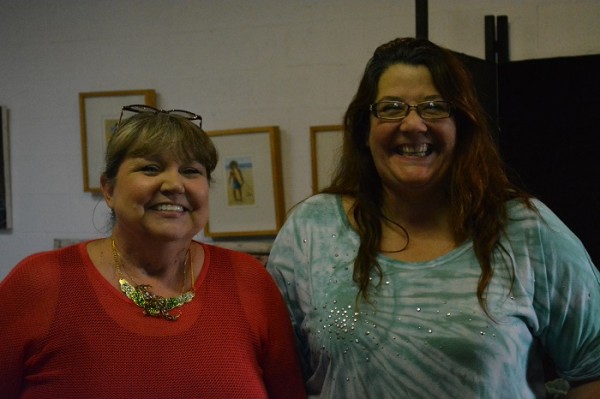 Regina Fernandez and Gayle Fleury, proprietors of Seaside Studios San Pedro, are hosting a "Kids' Art Camp", starting Monday, July 10th.  Designed for kids ages 7 through 12, classes span two weeks in Seaside Studios' 2,200-square-foot creative space.
Classes start at 9:00 am and run till noon, July 10th and 11th, as well as Monday,, July 17th through Thursday, July 20th.  Students will work with clay on the 10th, 11th and 17th, and then explore numerous other areas of the arts on the three other dates, according to the event's Facebook page. 
Cost is $150 per child; the Facebook page mentions, "ask us about sibling discounts".  Here's their link for information.
Meanwhile, an interesting point to note about Seaside Studios: Gayle and Regina host both open-studio sessions, every Saturday morning at 10:00 am, and "Handbuilding Ceramics for Homeschoolers" every other Tuesday morning at 9:30.  Their next  listed Tuesday session is Tuesday, July 4th.
Seaside Studios San Pedro is located at 525 North Harbor Boulevard, Suite 3, between Beacon and O'Farrell Streets, across from the dancing fountains.  
What if your bored student is a preteen or teenager?  How would you like him or her to learn to create clothing with a professional designer?
Paula Bennett is teaching free summertime classes.
June 30, 2017 AND August 4, 2017 – Torrance – "Crochet and Sewing Class" and "Crochet Art Class"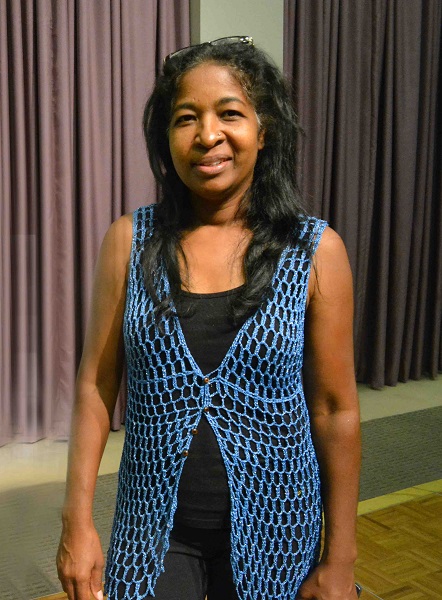 She teaches "definitely not your grandma's needlework" fiber-arts classes!
This summer, she's teaching a four-session "Summer Sundress" class, starting Friday, ,June 30th.  Class sessions run two hours–5:00 pm to 7:00 pm.   And in this particular class, students learn to design and make either a summer sundress or a top, with bead or fabric trim.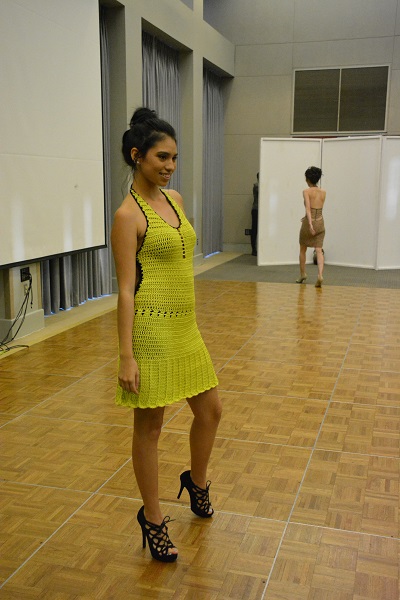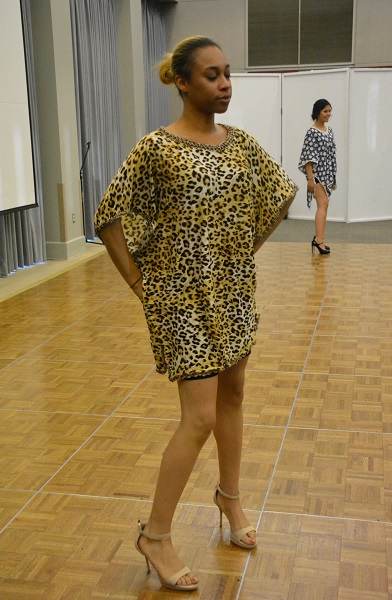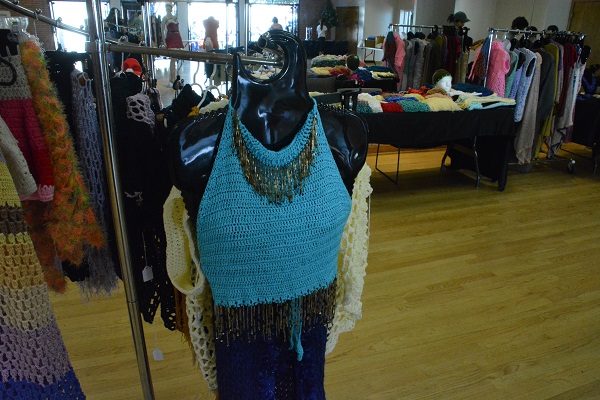 Then, if you or your child completely happen to fall in love with this particular maker skill (as Paula says she herself did in her own student days), she's also teaching a "Crochet Art Class", starting Friday, August 4th.  This class not only includes designing and making a sun dress, but creating your own jewelry: crocheting with wire, beads and fashion yarn.
Paula, who began her fashion-design career when a teacher first interested her in crochet, is the founder of nonprofit yes4arts.  Her goal, with her nonprofit, is to preserve the needle arts of knitting, crochet and sewing by teaching them to the next generation–for free. So far, she's hosted two fashion shows, featuring her slinky (and fun!) creations.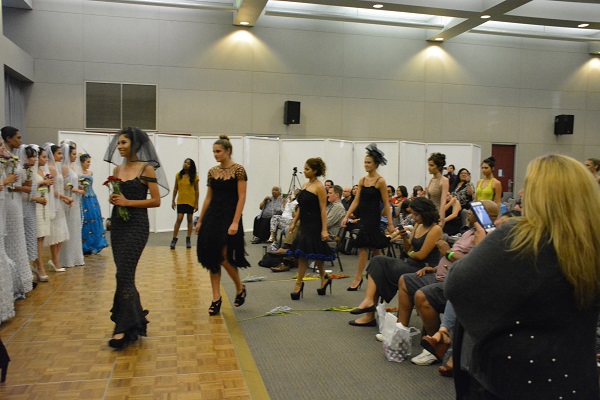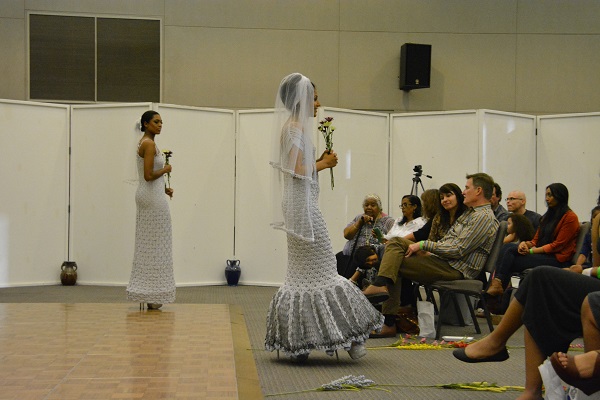 In the course of her career, Paula, has designed and created crocheted wedding dresses, evening wear and prom dresses.   Her crochet patterns are available through her small business, Paula Crochet.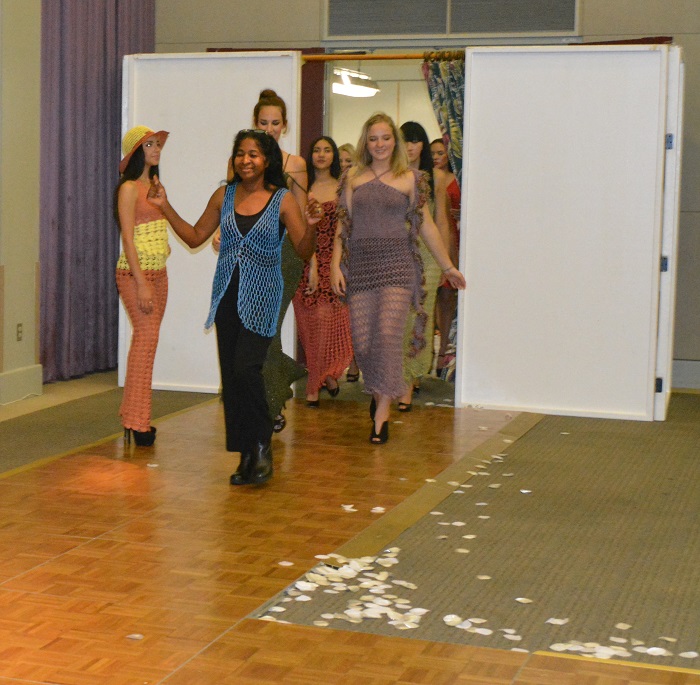 Unlike her usual  classes, Paula's four-session summer classes have a nominal charge: $60 per student.  Here's the link for more information.
And in addition to these paid classes, Paula also teaches a free crochet class, every Friday from 4:00 to 5:00 pm at Waltheria Park's Recreational Building, in Torrance.  There is a small "price", though–be willing to teach another student what you've learned.  (Sounds more than fair to me!)
Designer Paula Bennett, of Paula Crochet, teaches her "Crochet and Sewing Class: Summer Sun Dress" Friday evenings, starting June 30th.  Then, her four-session "Crochet Art Class" starts Friday evening, August 4th.  Class hours are 5:00 to 7:00 pm at Torrance's Waltheria Park Recreation Building, 3855 West 242nd Street, east of Ocean Avenue, in Torrance.