by Noella Noelophile®
Every year, in Long Beach, nonprofit Operation Easter Basket makes Easter special for underprivileged kids .
They're just about to do it again.  And they'd like your help.
"We are really needing packs of pencils and pens," emailed organizer Justin Rudd.  "And any kind of snack bar or granola bar".
Operation Easter Basket, now in its thirteenth year, assembles Easter baskets to donate to all kinds of nonprofit organizations.  Their goal, this year, is to supply 2,600 baskets.  In the past, their recipients have included the Boys' and Girls' Club, Long Beach Rescue Mission and Carmelitos Housing Project.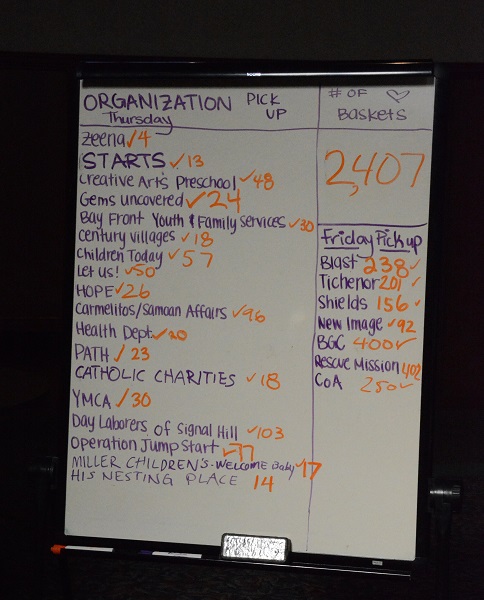 There are a couple of ways you can help, if you'd like to.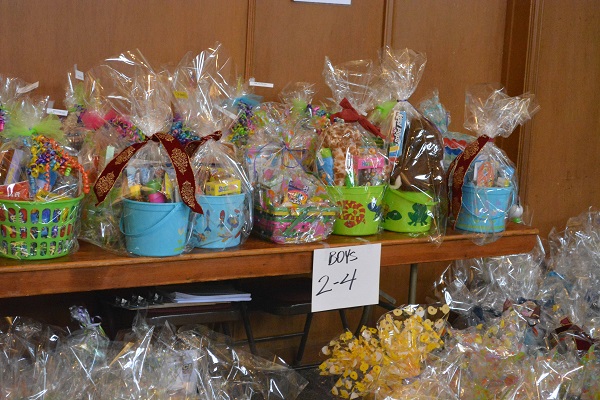 You and four friends can assemble and donate five Easter baskets for a specific age group.   You'll find a "wish list" of things to put into the baskets here (think art supplies, small toys, personal-hygiene items, school supplies, and, of course, candy).   After deciding whether you'd like to create a basket for a boy or a girl, and which age group, plan on assembling a basket with a value of between 20 and 25 dollars.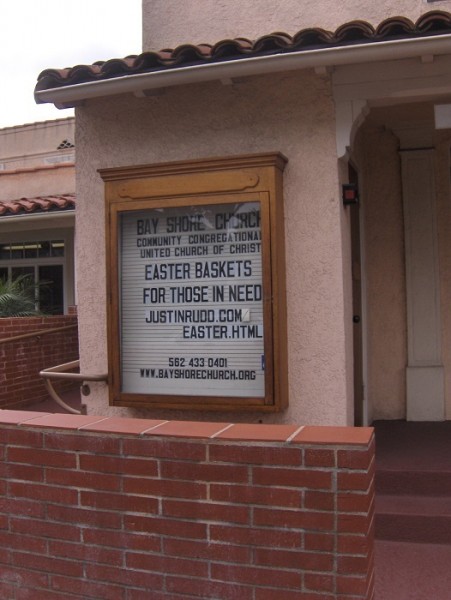 Then, you can deliver baskets to Bay Shore Church, 5100 East The Toledo at Granada Avenue in Belmont Shore, either Thursday, April 13th from 11 am to 6 pm, or Friday, April 14th from 9 am to 4 pm.
Can't quite do that, due to time or budget constraints?  Justin and company say donations of supplies for the baskets are welcome, as well.  Here's the link to Operation Easter Basket's Facebook page.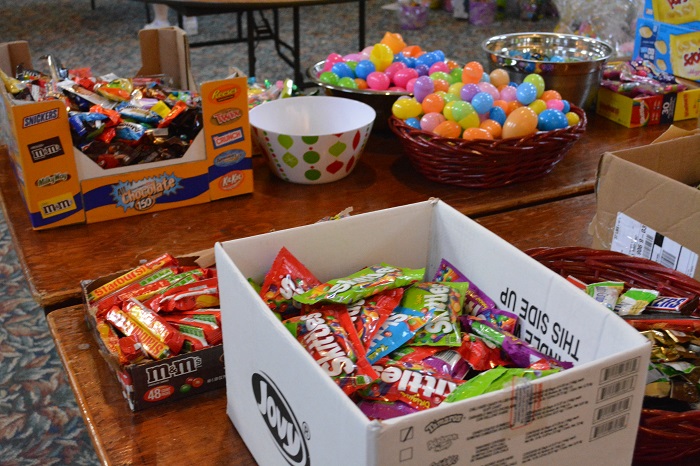 And a fantastic festive way to give back and start your Easter weekend, is by getting involved as a volunteer!  Operation Easter Basket needs volunteers to help assemble baskets with the donated supplies, and help load them onto vehicles as the various charities come by to pick them up from Bay Shore Church.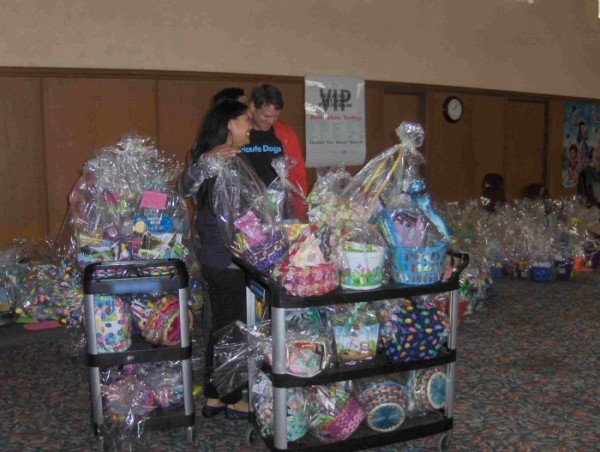 Volunteers are needed both next Thursday and next Friday–here's the link for information.
Last Easter, Operation Easter Basket donated more than 2,500 baskets to kids, ages birth to 16.  They brought joy and hope to the disadvantaged youth of Long Beach–and to the community that had the opportunity to join together to make this happen.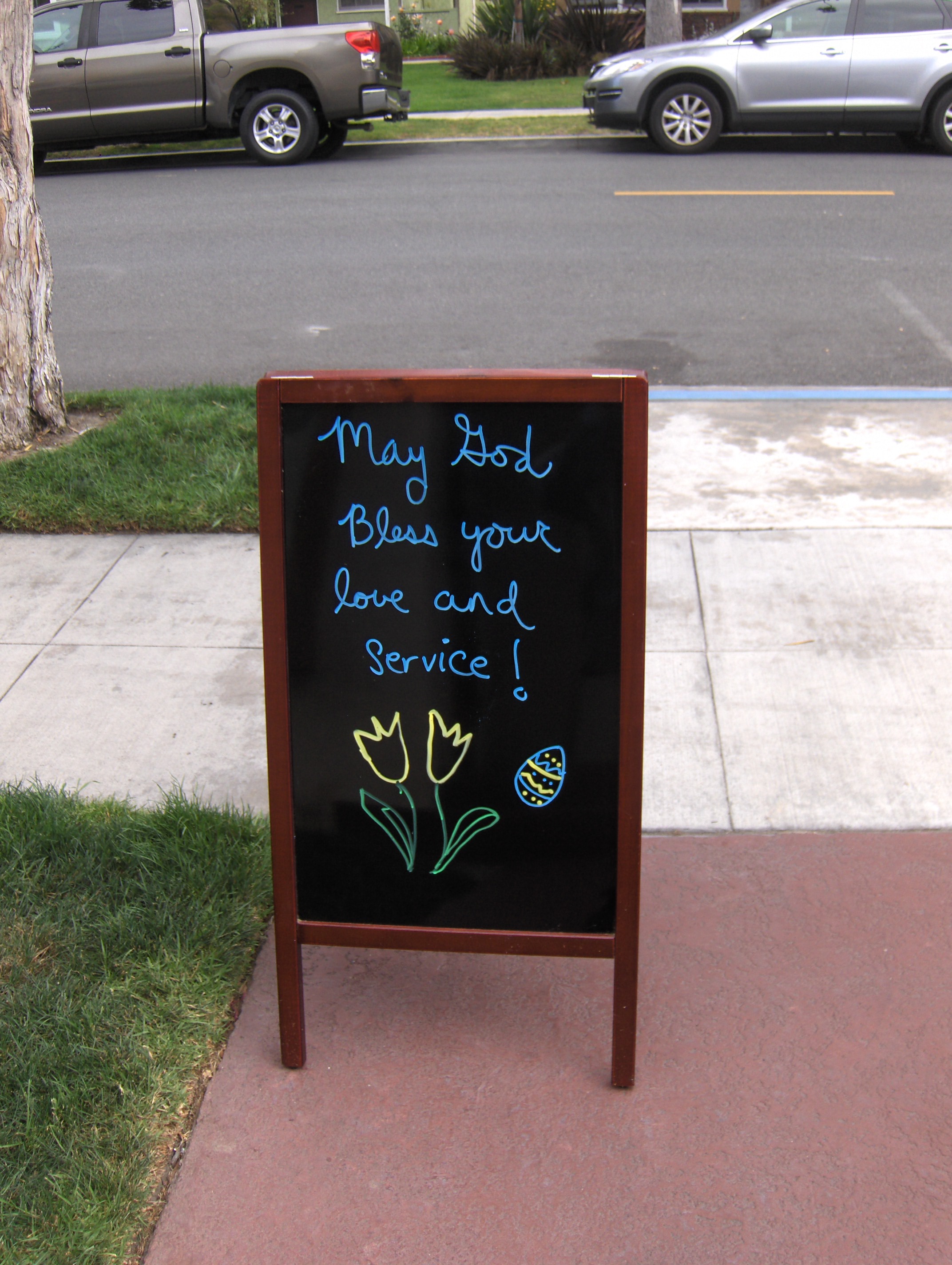 A very Happy Easter to you and yours!  Please consider helping if you can.
Volunteers, supplies and completed baskets are needed for the thirteenth annual "Operation Easter Basket", which will be collecting and distributing baskets this week at Bayshore Church, 5100 East The Toledo at Granada Avenue.  Hours are Thursday, April 13th from 11 am to 6 pm, and Friday, April 14th from 9 am to 4 pm.   Here's the link for more information.