by Noella Noelophile®
Looking for something fun to slip into an Easter basket?  Or a Mother's Day gift, birthday gift or, very possibly, your favorite "indie" author's latest book?
Look no further than Torrance Craftsmen's Guild, Saturday morning at 10.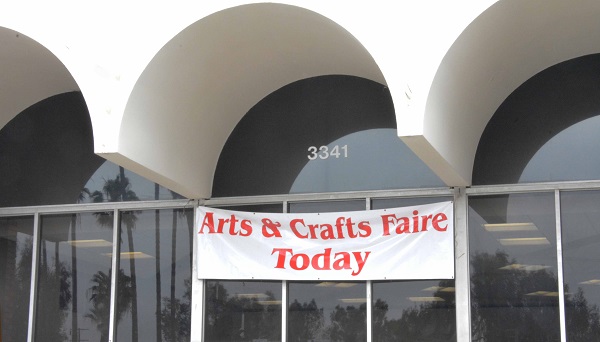 This Saturday marks their eighteenth annual "Spring Arts and Crafts Faire".
More than sixty talented artisans will be on hand, offering three exhibit areas full of  all-handcrafted special things, including ceramics, art glass, fabric art and candles.  Music by DJ Ozzie always adds to the festive atmosphere, and there will be both door prize and opportunity drawings.   Best of all, Torrance Craftsmen's Guild's annual shows support a great cause: scholarships for local high school students with an interest in arts and crafts!
Looking at TCG's Facebook page for additional new favorite artists, I'm loving Kards By Angie's handcrafted greeting cards (wow, the shoes!),.and Susie Yarian's wind chimes, especially.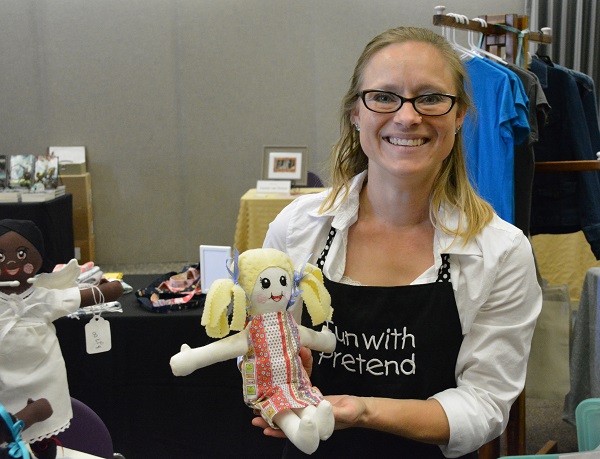 And did you know that Krystina Kyle, of Fun With Pretend, is a multiple award-winner for her fabric dolls–and takes custom orders? Ask her to show you her mermaid doll!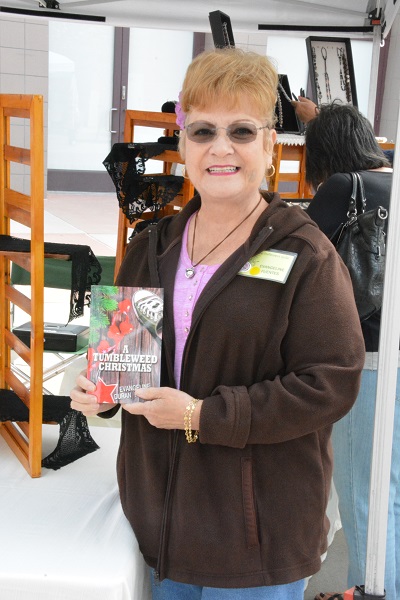 Not to be missed, as well, are the independent authors.  Talented storyteller Evangeline Duran Fuentes can make Mexican folktales, sign language and Christmas in a strange town all accessible and welcoming to her readers, in three of her most recent books!  (Those would be Cry on Hallows' Eve, Feel the Sound and A Tumbleweed Christmas, respectively.)  Her children's books are enough to open any young person's eyes to the magical journey that is reading.
And thank goodness the show happens on a Saturday!  Author Barbara Lieberman is introducing her latest book, Love in the Middle, at this particular crafts fair.  There goes sleep!   (I tried reading "just one chapter" of her second book To Reap a Whirlwind in bed.  Two hours later..I was still "hooked"–and no closer to turning out the light!)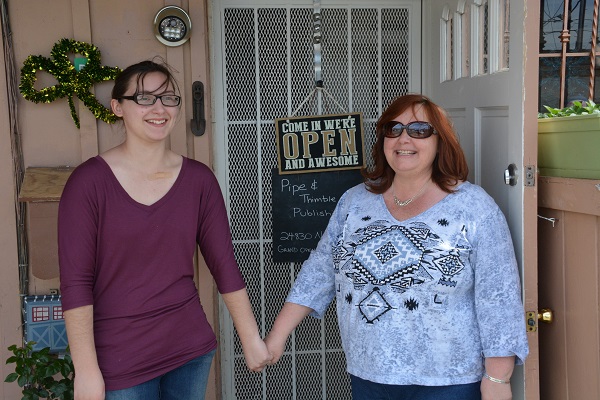 When you go, be sure to ask Barb and equally-gifted author Ellie Lieberman about their latest artistic collaboration: their brand-new all-indie bookstore, set to open on May 6th!  (Here's a link to a sneak preview, but they'll certainly do a better job of describing what's going to be happening at their small-press, Pipe and Thimble Publishing!)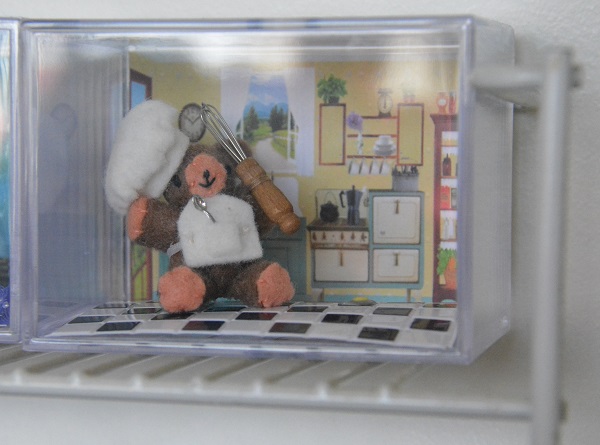 And check out Barb and Ellie's new miniatures: their "Pipe and Thimble Bears", in honor of their brand-new venture!  Here's just one, their "chef bear", but these cute miniature teddy bears come in all kinds of themes–including fairy tales and other professions, such as firefighters!
That's a spotlight on half a dozen of the exhibitors who'll be on site on Saturday, but you're sure to find many more favorites.  See you there!
The Torrance Craftsmen's Guild's 18th Annual Spring Arts and Crafts Faire runs from 10 am to 4 pm, Saturday, March 18th, at Torrance Cultural Arts Center, 3330 Madrona Drive, at Torrance Boulevard and Madrona.  Admission and parking are free.