by Noella Noelophile®
OK.  So today's been a windy, cold and rainy Friday in Southern California.
But, we've just seen some harbingers of spring.
Robins, daffodils, wild violets and hyacinths?  No–even better.
Three major juried fairs are currently accepting applications for all-handmade vendors.  Here are their dates and information!
Show date: March 19, 2017 in Fullerton.
Described as a "mixed-media art festival", this is a fantastic gathering of both vintage collectables and unique handcrafted items.   Vendors seem to have as much fun being creative with their glittery tables, as with their handcrafted offerings.  And fans obviously feel the same way.  We had to wait in line outside, before the doors opened, at the most recent Glitterfest! we attended!
I'm not sure "vintage collectables" does justice to some of the glass Christmas ornaments, violet-patterned English teacups and the 1950s-era typewriter we saw on display when we attended.  Maybe the magic of this show is in the mix!  These items can show up right alongside a vendor's brand-new, hand-tooled leather purses, woven beadwork or folk-art ceramics.  But talented founding sisters Sheryl Simpson and Dianne White certainly get it right–and seem to have a great time with all the talent and glitter.
Deadline: Glitterfest!  is accepting applications through March 1, 2017.  Here's the link to apply.
Show dates: April 29th and 30th, in Pasadena.
A relatively-new show, started in 2015 by a team of three talented maker/entrepreneurs, Jackalope has been drawing more than 200 vendors, twice a year, to Pasadena's Central Park.  (And since co-founders Sara Diederich and Melissa Shipley are from Pasadena and Denver, respectively, they also host fairs twice yearly, in Denver.  The next Rocky Mountain-setting Jackalope Fair happens in July.)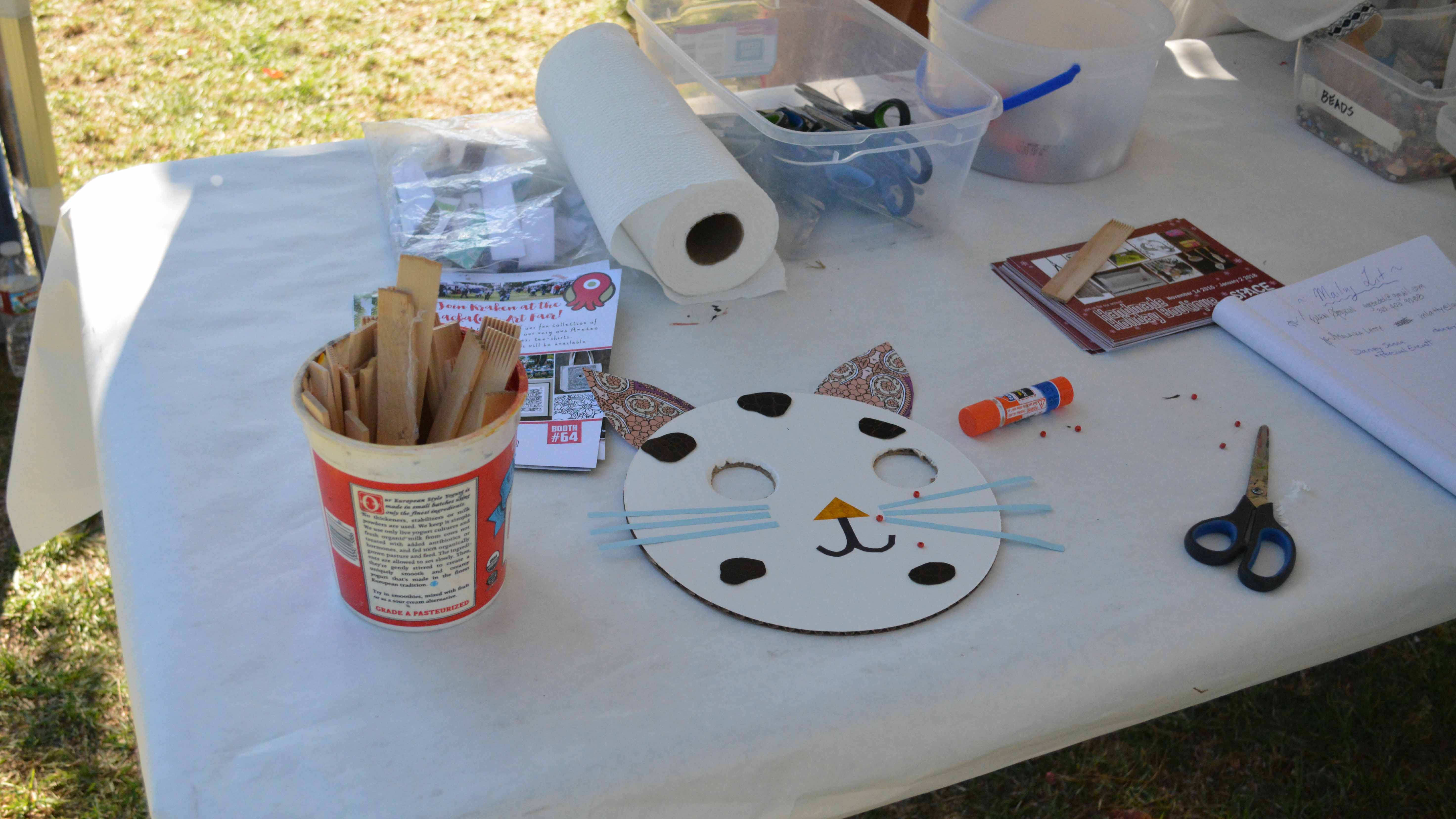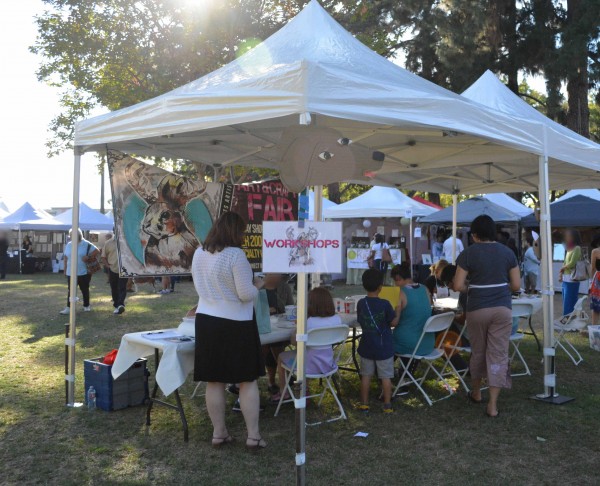 A definite strong point for Jackalope Fair are their hands-on art workshops, both for kids and "big kids".  And that's in addition to all the unique, high-quality handmade creations (we found one artisan who took 1960s string art and made it her own, a metalworker with Christmas ornaments and personal Yetis among our previous show favorites!)
Deadline: February 17th.  Here's the link to apply.  They actually had "early-bird" applications on January 2nd–I'll have to tell you about this one a little sooner, next time!

Show dates: May 19-21, 2017, in San Mateo.
This is not a standard "crafts fair" as much as a maker showcase, with all kinds of cool DIY stuff from makers of all ages.
San Francisco Bazaar happens in conjunction with this one, with more than 80 artisans exhibiting.  However, San Francisco Bazaar's web page says they will open for applications soon, while Maker Faire Bay Area has issued their "Call for Makers" now.  As I check with San Francisco Bazaar, I'll err on the side of caution by giving you deadlines for Maker Faire applications.  They list "crafters" among the DIY exhibitors for whom they're looking, and their deadlines are as follows:
First round of applications: Open through 11:59 pm, February 12, 2017.
Second round of applications: Open through 11:59 pm, February 19, 2017.
 After that second deadline, they'll review applications based on available space.
Get busy, have fun, and good luck!  Hope to see you at the fairs this spring.