by Noella Noelophile®
'Tis the season!   OK, technically we have to have the turkey first.  But now is a great time to think of Christmas shopping, with a lot of help from talented indie "artrepreneurs".
With that in mind, here's another round of upcoming craft fairs, happening in the next few weeks. .
This weekend's a "biggie": Torrance Craftsmen's Guild's 47th Annual Holiday Arts and Crafts Faire happens this Saturday and Sunday, November 19th and 20th!  Besides showcasing more than ninety talented exhibitors, they'll have music by DJ Ozzie, a drawing for door prizes, and, of course, food.
I've already given you the heads-up that gifted Krystina Kyle, of Fun With Pretend, will be there with her award-winning handcrafted dolls.  But, did I mention…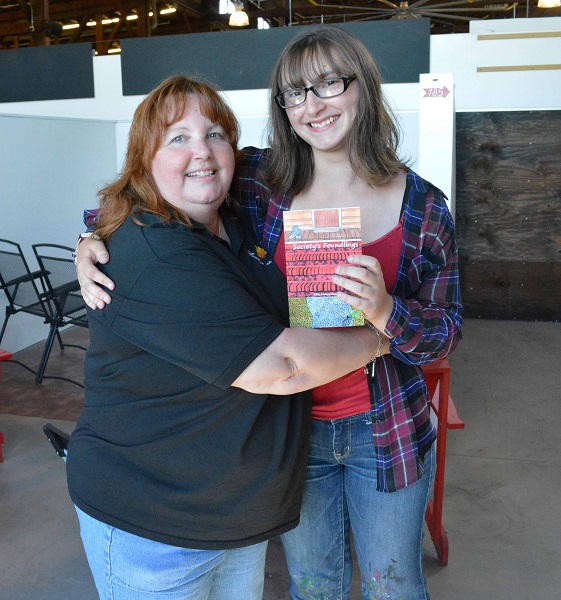 …that artist/author Barb Lieberman, of Seeds of Inspiration, and author/artist Ellie Lieberman of Acorn Tops, have a brand-new publishing company?   Their new joint venture, Pipe & Thimble Publishing, is founded on the idea that all authors and artists should be treated with respect and fairness.  Can't wait to see some of their new selections!
In addition, this year's flyer is dangling temptation in front of our noses.  Cute handmade greeting cards, beaded Christmas ornaments, mosaic fused glass and modern-art silver pendant are just four of the offerings that may leave you quietly smiling to yourself as you watch the "Black Friday" insanity from a safe distance.
Torrance Craftsmen's Guild's 47th Annual Holiday Arts and Crafts Fair runs Saturday and Sunday, November 19th and 20th.  Hours are 9 am to 4 pm, both days, at Torrance Cultural Arts Center, 3330 Civic Center Drive, at Torrance and Madrona.  Admission and parking are free.
Meanwhile, up north…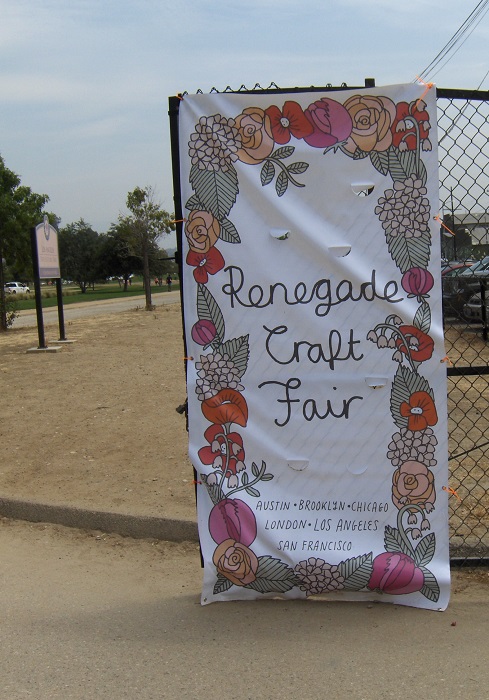 The 2016  Renegade Craft Fai Holiday Tour is in San Francisco this weekend!   They'll have 300 vendors onsite at Fort Mason Center's Festival Pavilion, according to their website.  I'm especially loving the cards, albums and Christmas ornaments by Cardtorial; Emily Gutman Quilt Shop's rainbow-striped baby quilts, and that cute jewelry by Seoul Little. (Hashtag stud earrings?  Clever!)
In addition, they'll be featuring  DIY workshops,  music by DJRedLite, and food and drink to tempt just about everybody.
The Renegade Craft Fair, San Francisco, happens at Fort Mason Festival Pavilion, at 2 Marina Boulevard (just east of Laguna and north of Bay Street),  from 11 am to 6 pm, Saturday and Sunday, November 19th and 20th.  Admission is free.  Their website warns that parking lots onsite are open to the public but have limited capacity; you may want to think about walking, biking or taking public transit.  (After all, everything's close to everything, in San Francisco!)
Meanwhile, if you're in Southern California–your turn's coming!  Renegade Craft Fair Los Angeles is coming up Saturday and Sunday, December 10th and 11th, in Grand Park, near West First and South Grand Avenue.  Hours will be 10 am to 5 pm, both days, and admission's free.
And finally, next weekend?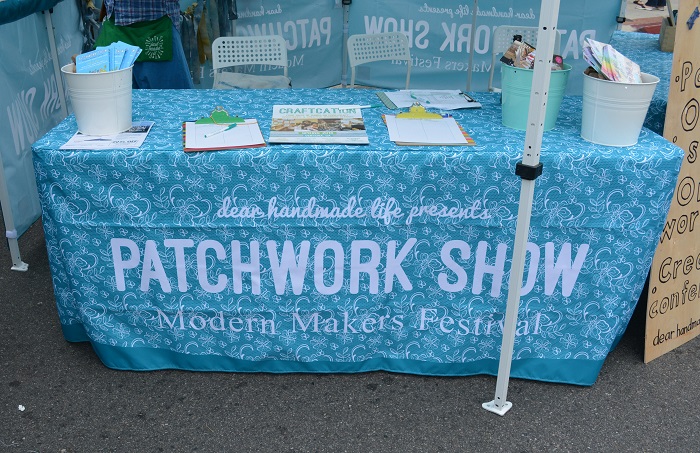 The Patchwork Show Modern Makers Festival makes one more winter appearance, in Southern California, on Sunday, November 27th.   (That's Sunday after Thanksgiving, of course, so this is a great opportunity to walk off all that turkey!)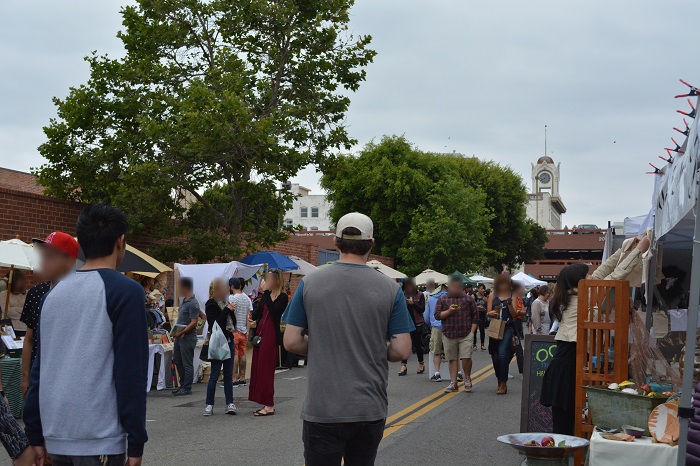 It's also a great time.  Their vendors are selected by jury, and they always have a fantastic variety of scented soaps, jewelry, ceramics and much more.  My particular weakness is the artisan sweets, and those handcrafted marshmallows and fudge would make great gifts for anyone with a sweet tooth.
In addition, they're sure to have music, crafts and an overall festive atmosphere, as Patchwork Show "comes home".  The show's happening in Santa Ana–the site of the first-ever Patchwork Show.
The Patchwork Show Modern Makers Festival happens Sunday, November 27th, from 11 am to 5 pm at 2nd and Sycamore Streets, in Santa Ana.  Admission is free.
That's our roundup of crafts festivals for now.  Enjoy, and a very Happy pre-Thanksgiving week to you and yours.