by Noella Noelophile®

Valentine's Day happens next week.  And tomorrow's your chance to fall in love–at a beauty contest.
That's because tomorrow morning, Sunday, February 11th, Haute Dogs' 14th annual "Bulldog Beauty Contest" is happening in Long Beach.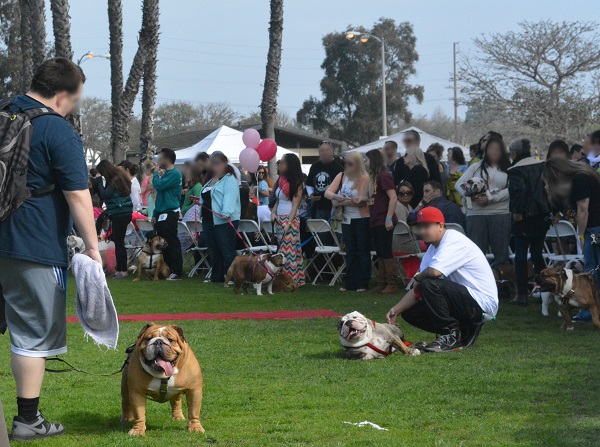 Starting at 9:40 am, they'll host 20 canine-oriented contests in Marine Stadium.  Categories will include "Best Senior Dog", "Best Junior Handler", "Best Dog with a Disability", and many others.
And no, it's not limited to strictly bulldogs.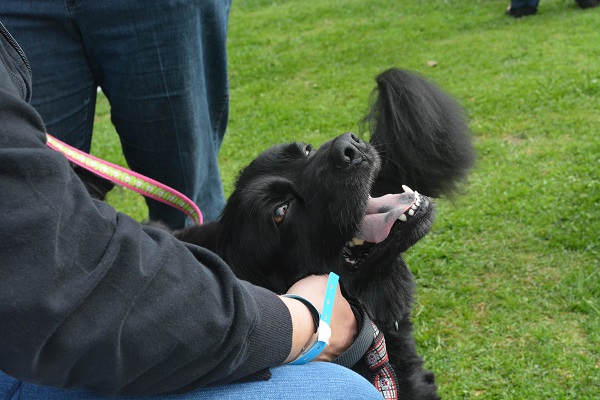 While two of the competitions are bulldog-specific (the English and French Bulldog Beauty contests, at 10 am and 12:15 pm, respectively), the majority of them are for all breeds.  And once you've checked out the categories, there's still time to register if you'd like to participate.  (Registration enters your dog in all categories for which he or she qualifies.)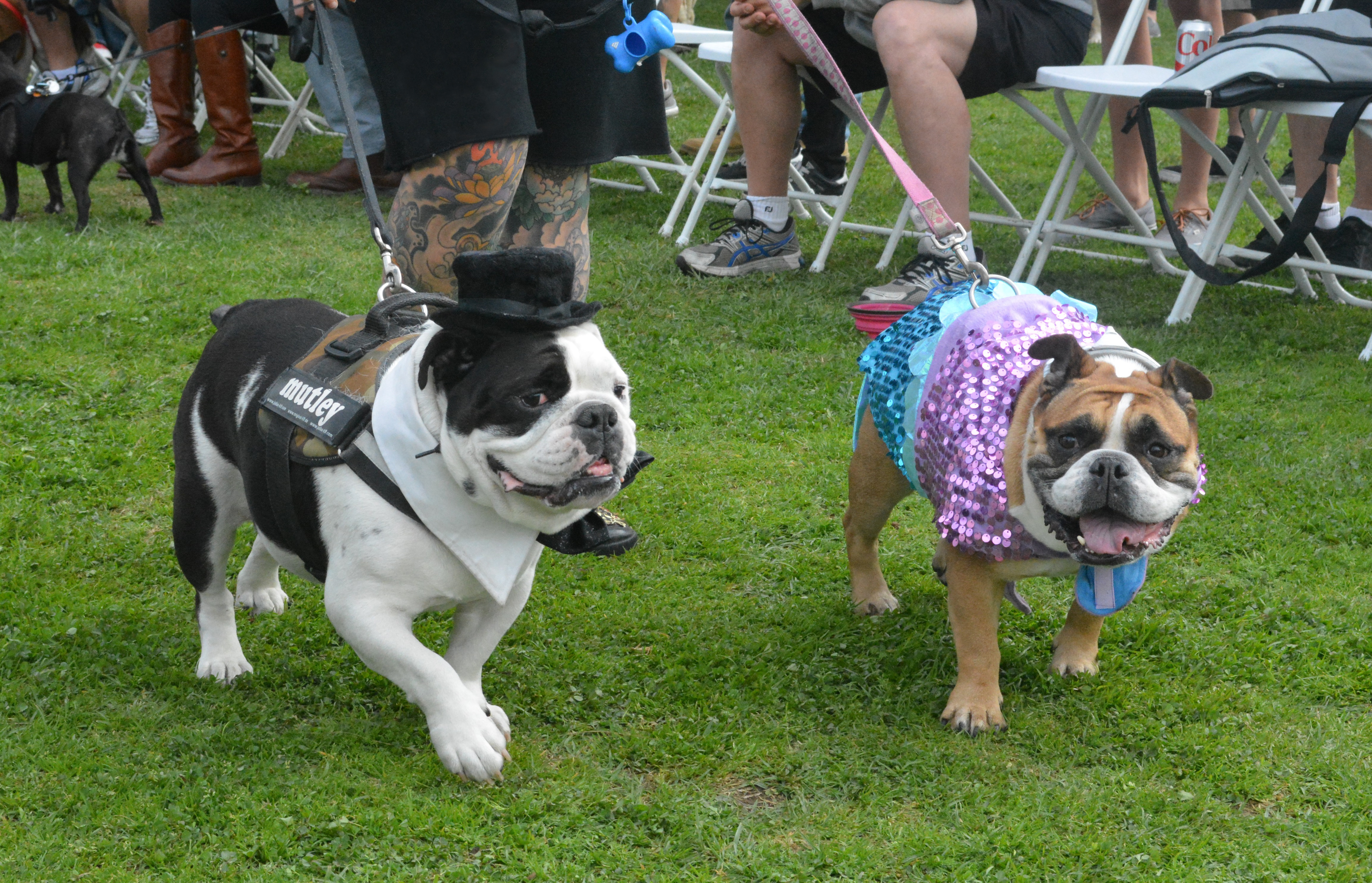 Haute Dogs is one of the many community-oriented organizations created by tireless Long Beach community activist and "Chief Inspiration Officer" Justin Rudd.  He and his nonprofit Community Action Team sponsor upwards of 60 community events, annually, in Long Beach–and if you're in the area, you might like to check out the additional activities and mark your calendar.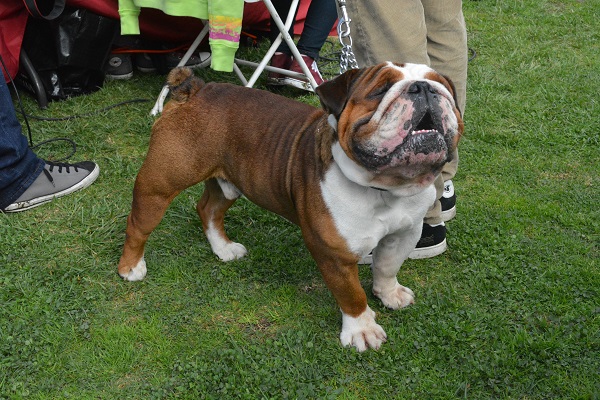 Don't have a dog, but would like one?  Here's more good news: pet adoptions will be happening throughout the day–and admission to the event, for spectators, is free!
Haute Dogs' 14th Annual Bulldog Beauty Contest starts at 9:40 am, Saturday, February 11th, at Marine Stadium, 3225 Paoli Way, in Long Beach.  Admission for spectators is free.